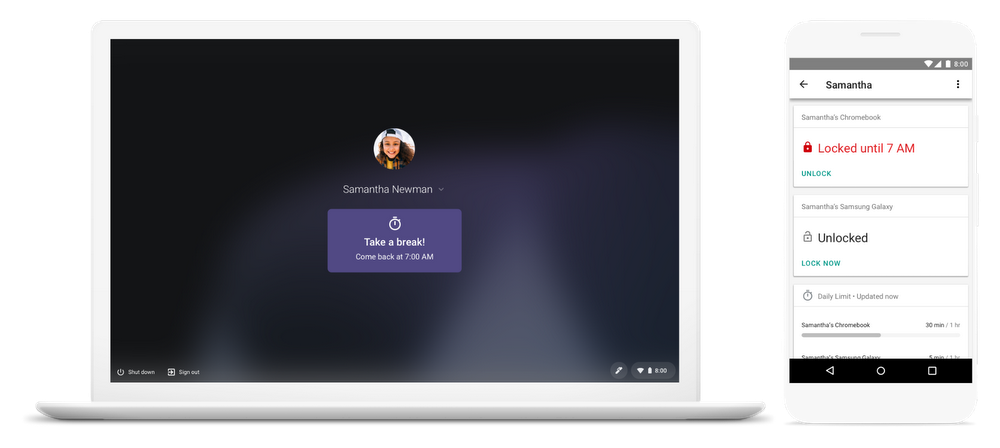 Google has released a new update for their Family Link app which brings some nifty features to the app. The app was released by Google last year to help parents control the amount of time spent by kids on their phones.
Google has released a new update today which adds more functionality to the app and will allow parents to have a better control over what their kids use and how much time do they spend using their phones or Chromebooks. You can head below to take a look at the new features that are added to the app.
Manage screen time- With the new update, parents can set screen time for their kids to make sure they don't overuse their Chromebooks or phones.
Lock the supervised device- Parents can now lock the device when they want to and unlock it later.
Monitor kids' activity- The new update now allows parents to monitor their kids' activity and block or approve apps as well as in-app purchases to make sure they don't spend money or time on apps which might not be good for them. Moreover, parents can also curate a list of website that a child can visit to make sure they don't websites that they aren't supposed to.
Location Acces- Parents can have location access to their kids' devices allowing them to track their kids at any point in the day.
These features are now available for the parents and if you haven't tried it then you can download and install it from the Google Play Store.