Last month we reported that Google will soon allow users to create selfie stickers on Android. The feature has finally made it to the Android devices. With the latest update, users can now create and send selfie stickers using the Gboard keyboard.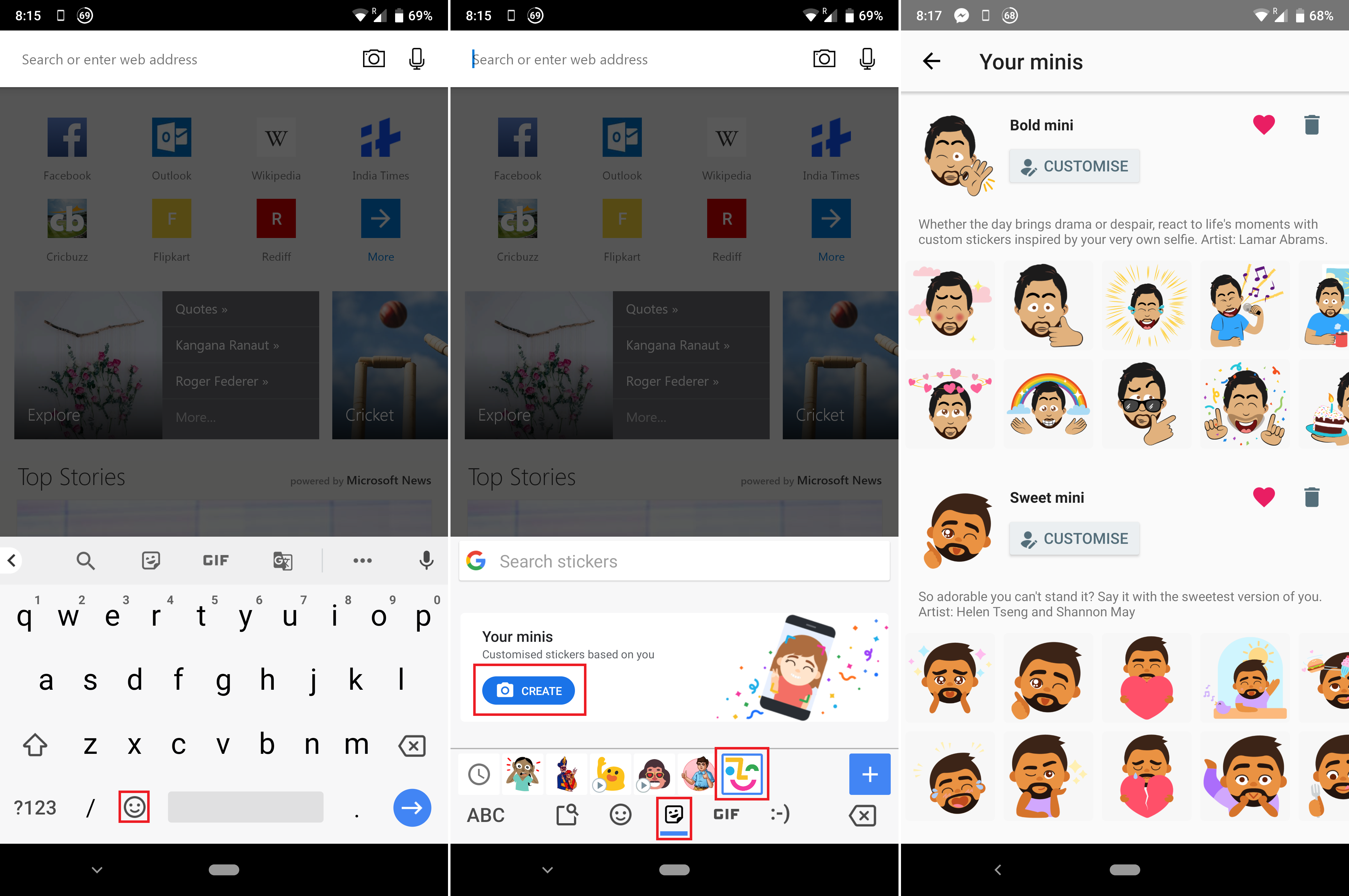 In order to use the feature, users will have to head to an app that supports Gboard and click on stickers and select minis from the sticker menu. Once done, you will get an option to click a picture. This will allow Google to analyse the picture for various characteristics like your skin tone, hair colour and style, eye colour, face shape and facial hair using machine learning.
Not only that, the latest update also brought support for 28 more languages which include Assyrian Neo-Aramaic, Gheg Albanian, Betawi, Bukusu, Chiga, Dargwa, Extremaduran, Gondi, Garo, Hiri, Hunsrik, Jambi Malay, Kurukh, Lango, Kedah Malay, Sabah Malay, Masaba, Nyoro, Picard, Pfaelzisch, Balkan Romani, Tahitian, and Soga. You can get the latest Gboard update from the Store below. Do let us know your thoughts on the latest update in the comments section below.
Via: First Post