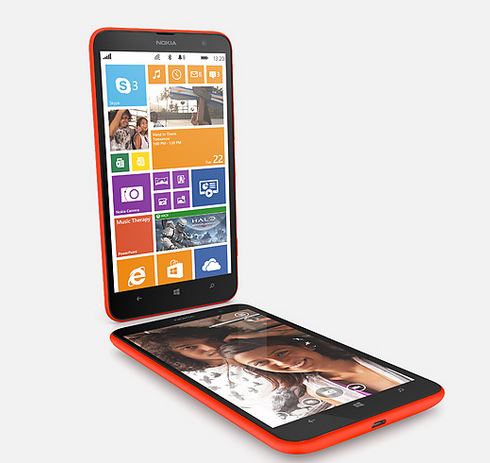 For the first time, Google's acquisition of Motorola have made sense. Motorola today announced a new smartphone called Moto G. Here is the spec of the device,
Qualcomm Snapdragon 400 processor with 1.2 GHz quad-core CPU
4.5 inches diagonal (11.3 cm)  1280 x 720 HD, 329 ppi
8 GB standard, 16 GB version available, Two years 50 GB storage free on Google Drive
Built-in rechargeable lithium-ion, 2070 mAh
5 MP camera with LED flash, 4X digital zoom,  Slow motion video, Burst mode, Auto HDR, Panorama, Tap to Focus
1.3MP Front Camera
720p HD video (front and rear), Capture 30 fps
GSM/GPRS/EDGE/UMTS/HSPA+ up to 21 Mbps
Android 4.3 (Jelly Bean) (guaranteed upgrade to Android 4.4, KitKat)
Even though none of the above spec would excite you, the price should. The 8GB model will cost $179 off contract and 16GB model for $199. Yes, Motorola is now so aggressive with the pricing following the debacle of Moto X. As a result, Google is now competing directly with Nokia on the low to mid range smartphone market where Nokia is gaining grounds in the recent few quarters. Especially, the models like Nokia Lumia 520, Lumia 620, Lumia 720 and the recently launched Lumia 625 contributes majorly to Lumia sales.
Nokia can easily release products that can compete with Moto G, but the real catch here is the price. Motorola is backed by Google which is ready to accept razor thin margins on device sales as they can recoup some amount later on ads and services. Nokia won't be able to do the same until Microsoft's acquisition gets over until Q1 2014. Even after the acquisition, I doubt Microsoft will go in the direction of Google. We have to wait and watch their strategy.
I saw some comments on Twitter that Moto G pricing and specs are unbeatable. I strongly disagree with them. Take the recently announced Nokia Lumia 1320 for example. It costs $140 more than Moto G, but it has larger 6-inch screen, 3400 mAh battery, 1080p video capture, LTE compatible, MicroSD card support and more. Nokia Lumia 625 which has almost similar specs as Moto G is now selling around $250. So this $199 pricing is highly achievable by Nokia. I guess the upcoming Nokia Lumia 72x device will directly take on Moto G both in pricing and specs. Nokia also got Lumia 525 which is yet to be announced and you can expect the same $100 – $150 pricing for it.
What do you think?