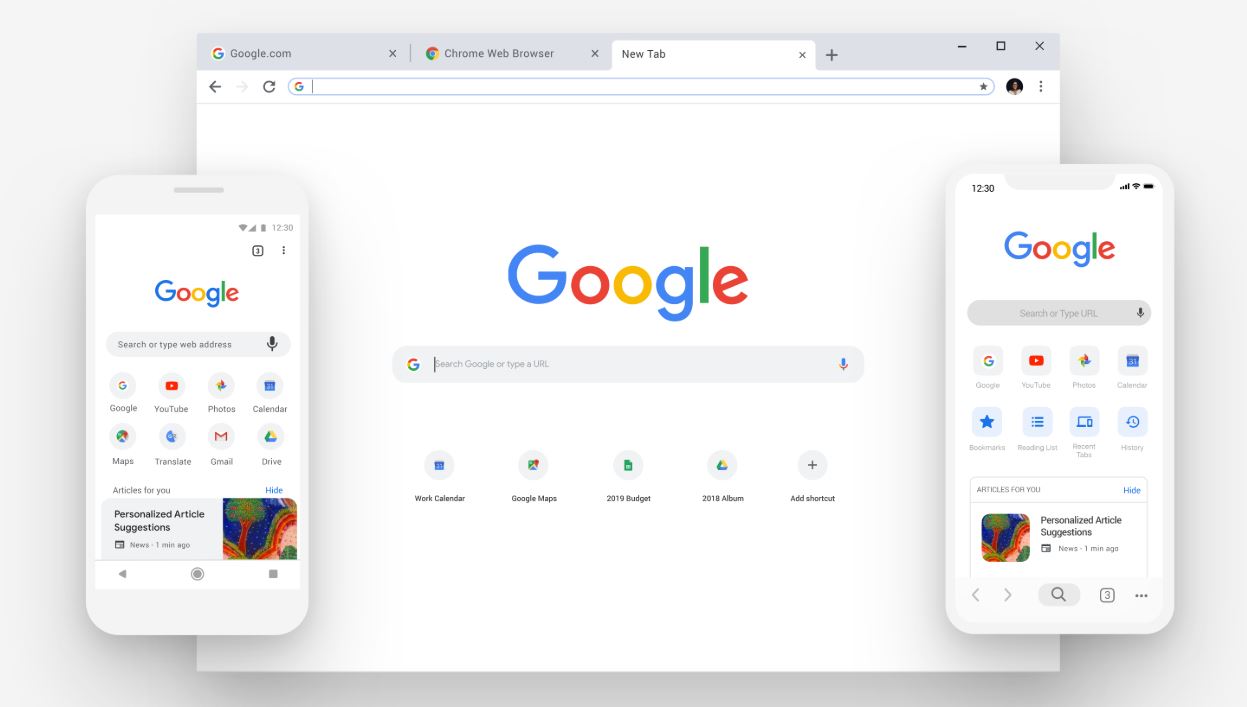 This week, Google began rolling out ChromeOS v69 to supported devices. Today, it has now expanded that list to include the Pixelbook, Acer's various Chromebooks, the Asus Chromebook Flip and many more devices.
Chrome OS 69 comes with Google's material theme update for the Chrome browser which debuted for Windows, iOS and Android devices two weeks ago (pictured above). More interestingly, it debuts mainstream Linux app support for supported devices like the Pixelbook with this release. This means that users can run such apps as Steam, Skype for Linux, Libre Office and the like on Chromebooks without needing to be in developer mode or risky canary builds.
Linux on Chrome is still only available on a handful of devices right now, but the firm will ensure many new Chrome devices will be able to run these apps out of the box.
Here's what Google's including in this release:
Files app UI refresh with new support for accessing Play files
Native support for Team Drives in Files app
Save Play app files directly to Files app via the share sheet
Run Linux apps on supported devices
Dictation into any text field, a new feature in accessibility settings
Power state alerts for Kiosk apps
Global text-to-speech settings
Night Light
Fast Access to Emojis
OOBE visual improvements
Swipe to close apps in Overview
Tablet mode behavior unification
Video capture service
Security Fixe: Ls1TF and Foreshadow Vulnerabilities
Source: Google