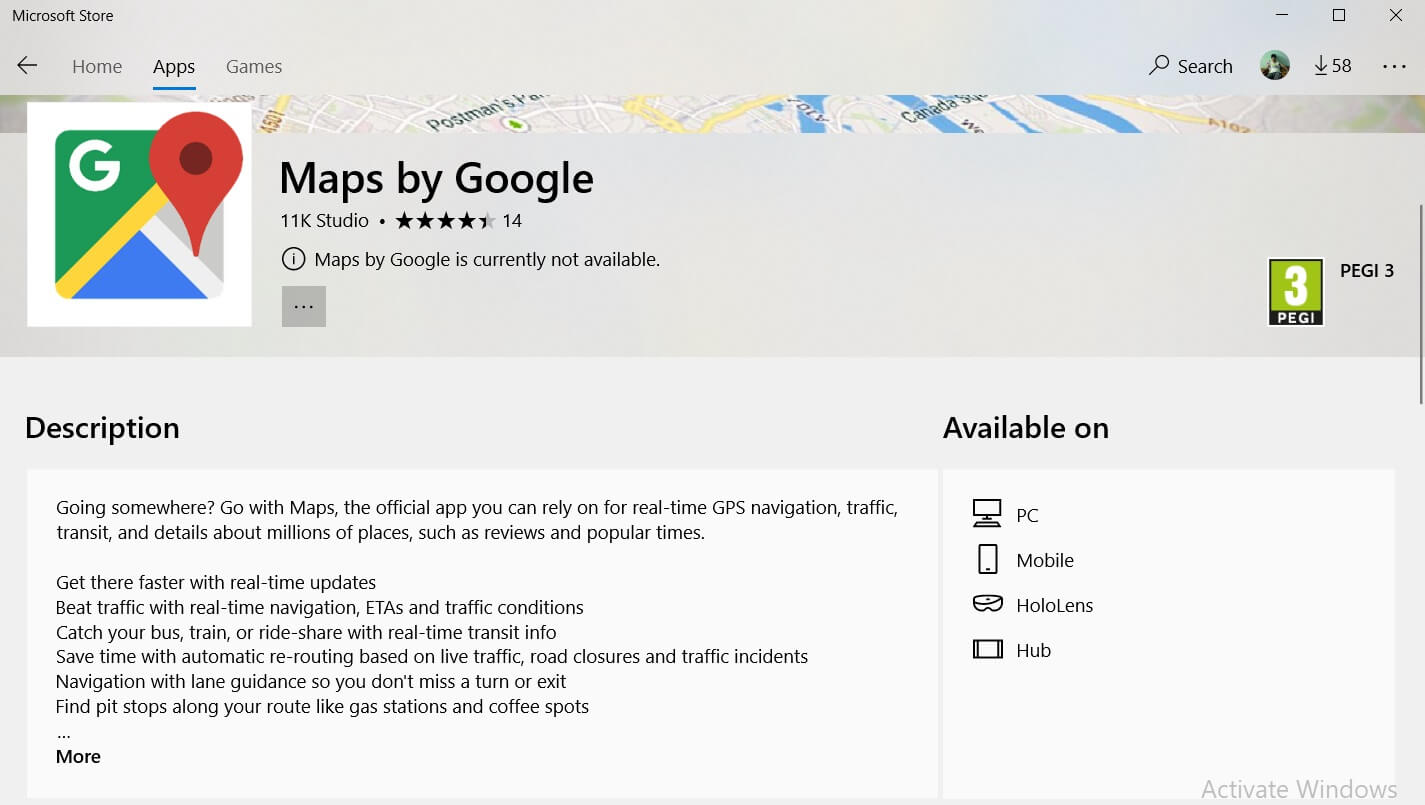 PWAs are meant to be the end run around the Microsoft Store app gap, but it turns out despite primarily living on the web, developers are not free to deliver them any way they want to.
Developer 11K Studio brought a range of Google PWAs, including Google Photos, Google Maps and more to the store, and it appears those apps have now been disabled in the Store.
It is of course extremely likely that 11K Studios did not get permission from Google to publish the apps, but it is notable that Microsoft themselves intend to auto-ingest PWAs from the web into the Store.
Another of 11K Studio's sins was that they had a frame around the apps with their own ads and were, therefore, making money from Google's Apps and this may be the main reason the apps were removed.
If Microsoft has difficulty keeping PWAs from recalcitrant companies in the Store, they do have an idea to solve the issue, with future versions of Edge soon being able to install PWAs directly from the web.
Do our readers still believe PWAs will end the app gap? Let us know below.