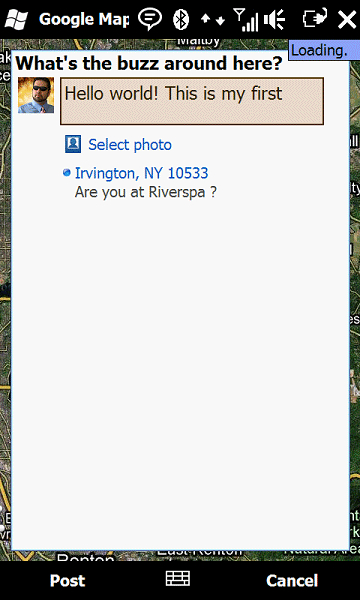 Contrary to Google's first report Windows Mobile users can use Buzz to some degree, as the new version of Google Maps for Windows Mobile, 4.0, does add some Buzz functionality.
The new Buzz layer allows you to see the locations of everybody using Buzz along with their location-aware messages. You can also make comments on other user's Buzz messages.
You can download Google Maps 4.0 by visiting m.google.com/maps with your mobile browser.
Via Pocketnow.com