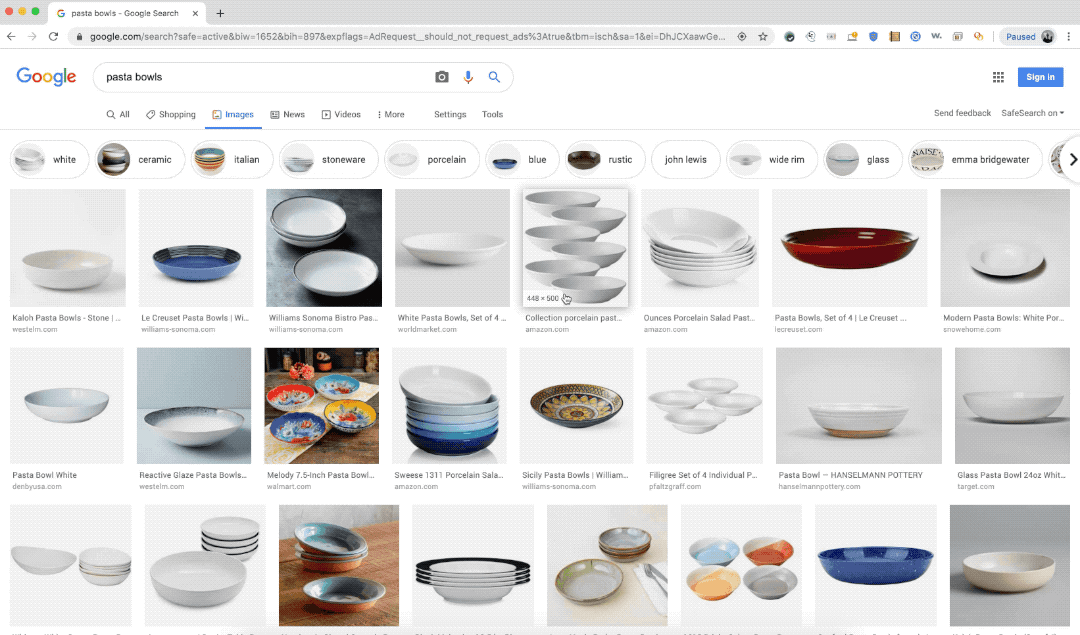 Google today announced that it is rolling out an updated image search experience on desktop. Generally, when you click an image in an image search results page, you will only see that particular image and its details on the center, rest of the search results will be in the background. With this new update, when you click an image, the image will be displayed in a side panel on the page, next to the search results. And you can continue scrolling through the image search results allowing you to compare images with others on the page.
When you're searching the web for something like a new hairstyle, flowers for your garden or a new jacket, it can be helpful to visualize your options.
When you select an image of a product, Google will now display details such as the brand, price, availability and reviews. Google has also added captions to the related images shown under the image you've selected so you know where you're headed next.
Source: Google