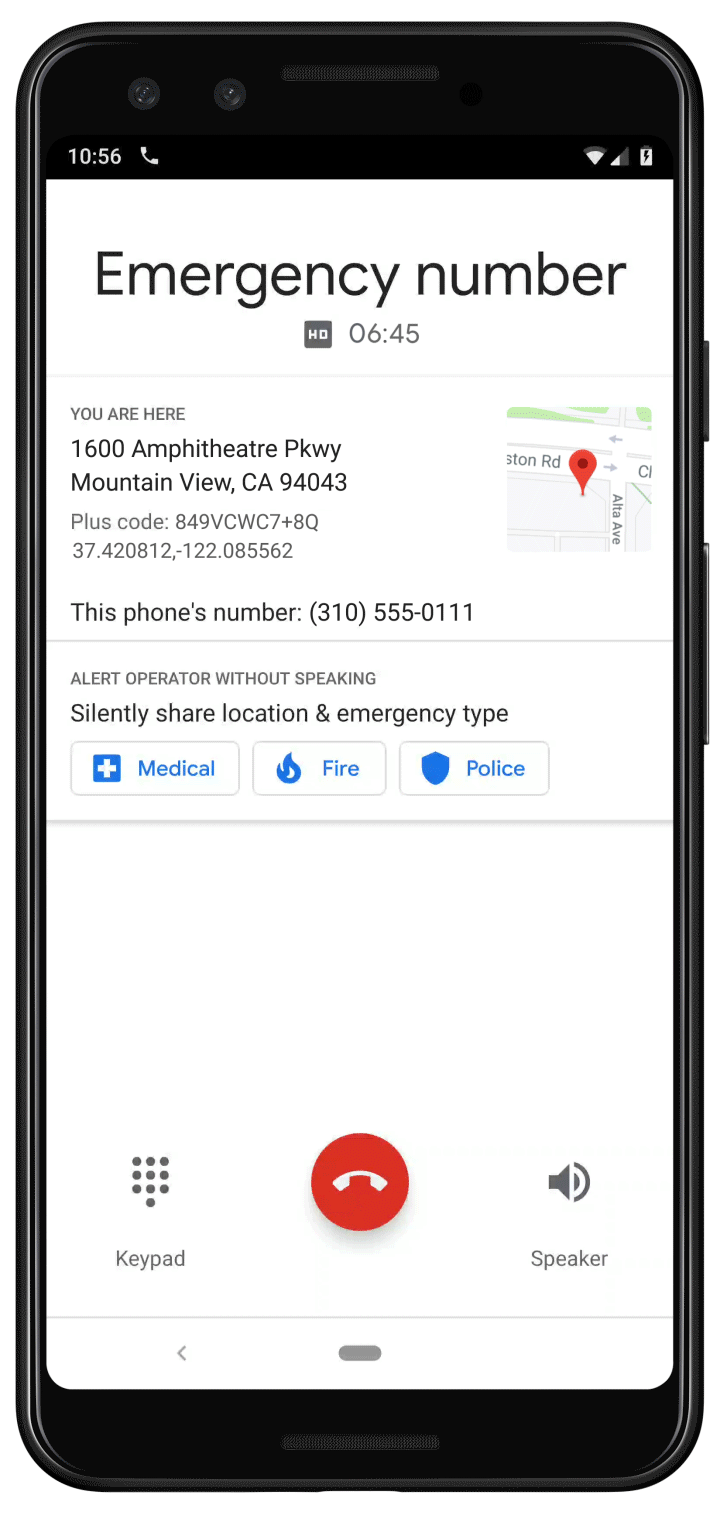 Google today announced that it is adding a lifesaving feature to Android devices. During an emergency, sometimes people are unable to verbally communicate, for example, when they are injured. To assist people in such emergency situations, Google is adding a new feature that will allow people to share information about the assistance they require, along with the location, to the emergency operator without speaking.
Here's how this feature works:
After calling an emergency number, you have to just tap on the "Medical," "Fire" or "Police" buttons.
Google will convey the type of emergency to the operator through an automated voice service.
This feature works on device, so you need not have a data connection. This feature will be available in the US in the coming months and it will work with the Google Phone app on Pixel and select Android devices.
Source: Google