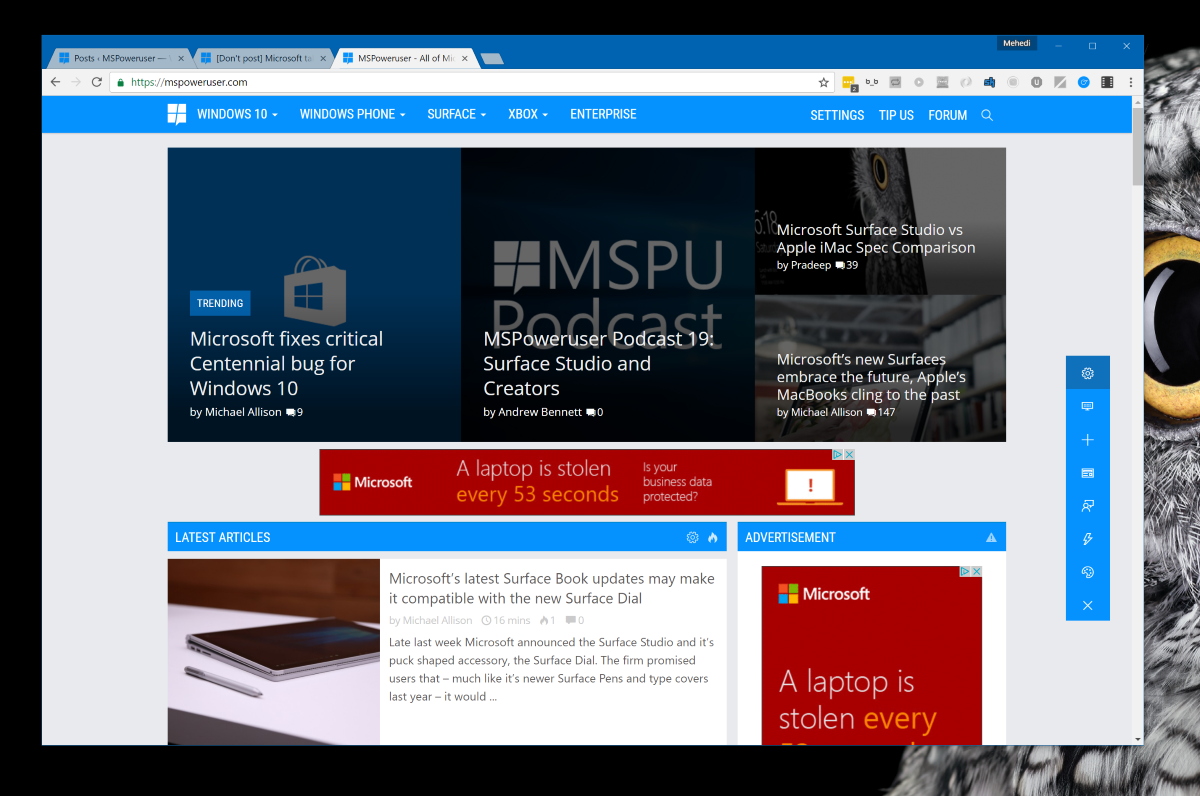 Google rolled out a new update for Chrome last week. The latest update bumped Chome to version 68 and brought many improvements to the browser. However, it looks like the company didn't talk about a new improvement with Chrome 68.
According to Philip Walton, a programmer working for Chrome, the new feature called Page Lifecycle API will reduce the RAM usage. It works by suspending the web pages which you're not using so Chrome doesn't hog extra RAM.
Browsers today already do take active measures to conserve resources for pages in background tabs, and many browsers would like to do a lot more of this to lessen their overall resource footprint. The problem is developers currently have no way to prepare for these types of system-initiated interventions or even know that they're happening. This means browsers need to be conservative or risk breaking web pages.

– Google
The feature would work like RAM management currently works on smartphones and will compatible with PWAs as well.
PWAs can use the new page lifecycle APIs to store state and rehydrate like native apps. Exciting! https://t.co/VCl4iqTCKM

— Alex Russell (@slightlylate) July 26, 2018
However, there's a catch. The web developers would have to enable this in their websites for Google Chrome to do its magic. Since Chrome has been blamed for bad RAM management in the past, the new feature might help the company clear its name.
Via: Windows Latest