Windows 7 exited Microsoft support in January this year, but a large number of companies and home users have still not upgraded to Windows 10.
Google was planning to itself exit Chrome support for Windows 7 on the 15th July 2021. The company, however, recognized that 2020 has not been exactly a normal year and that some IT projects, such as upgrading the network to Windows 7, may have taken a back seat.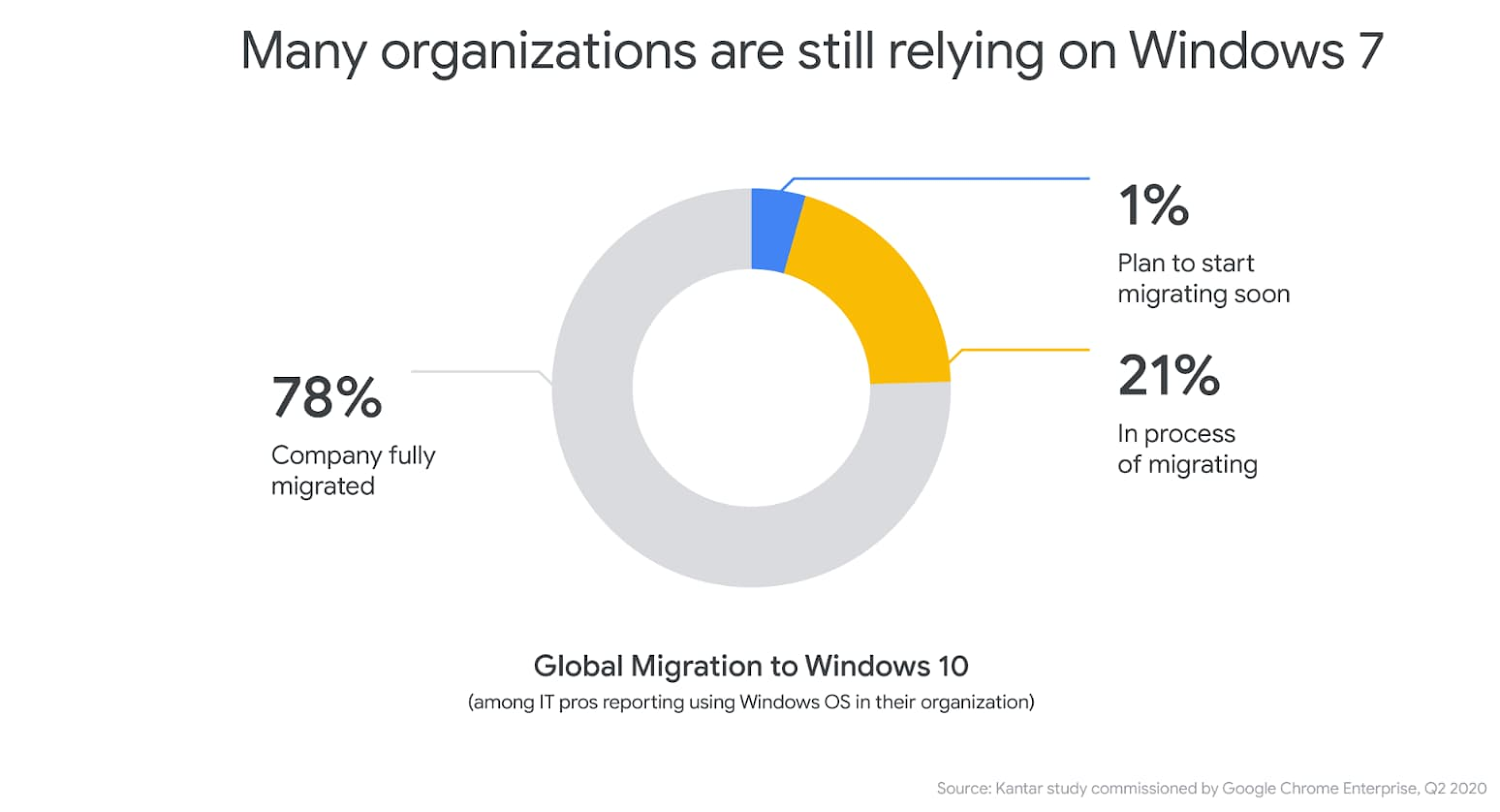 With the help of Kantar, Google has discovered that 21% of organizations are still in the process of migrating to Windows 10.
After assessing the current situation, and based on feedback from Google's valued enterprise customers, Google decided to extend Chrome support for Windows 7 until at least January 15, 2022. That's a 6-month extension from their previously communicated date of July 15, 2021.
With this extension of support, enterprises with their upgrades still in progress can rest assured that their users remaining on Windows 7 will continue to benefit from Chrome's security and productivity benefits.
Microsoft has previously pegged End of Support for the new Edge on Windows 7 on July 15th 2021, the same as Google, and have not indicated that they will match Google's extension yet, though it does seem likely.
Google hopes the extension gives enterprise customers the flexibility they need to continue supporting their workforce, while moving off of Windows 7 as their situation allows.  They say they will continue to evaluate the conditions enterprise customers are facing, and communicate any additional changes in the future.
via DrWindows