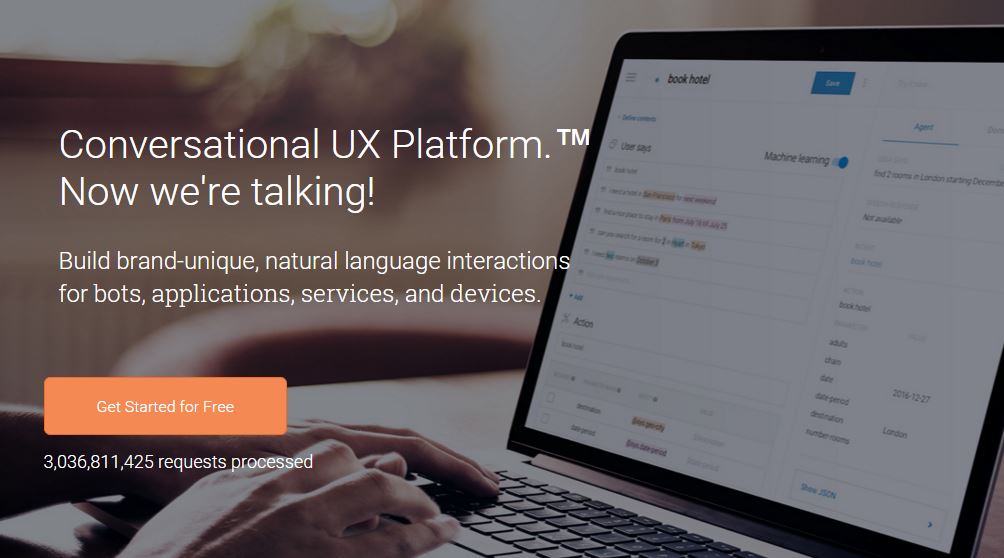 Api.ai provides developers and companies with the advanced tools they need to build conversational user interfaces for apps and hardware devices. The Api.ai platform lets developers integrate intelligent voice command systems into their products to create consumer-friendly voice-enabled user interfaces. Over 60,000 developers are using API.AI to build conversational experiences, for environments such as Slack, Facebook Messenger and Kik, to name just a few.
Back in March, Microsoft announced their own Bot Framework which allows developers to build bots for various messaging platforms like Messenger, Skype, and more. Microsoft Bot Framework is a new platform and there are about 45 bots which are making use of it.
Today, Google announced that they have acquired Api.ai. Google's Api.ai is already a mature bot platform that works with 15 languages/dialects, including English, Chinese, French, German and Spanish. Also, it has processed over 3 billion API requests to date. This is a smart acquisition from Google and it puts them ahead of the race against Microsoft. It will be interesting to see how the bot frameworks of Google and Microsoft evolves over the period of time. Do you think Microsoft Bot Framework can win developers against Google's bot framework? Let us know your thoughts in the comments section below.