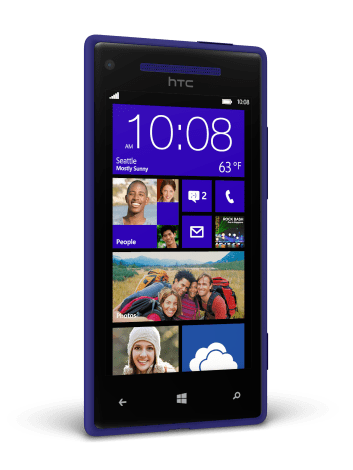 If you're living in Germany and looking for a new Windows Phone 8 device, here's a good deal: you can get the Windows Phone 8X by HTC in California Blue for only 437,22 €, considerably less than the official price of 549 € and well below the usual retail price of 480 € and up.
Sounds good? The HTC 8X is listed at 489,00 € on MeinPaket.de (a shopping portal run by DHL). Using the voucher code "12RABATT" saves you 12%, resulting in 430,32 € plus 6,90 € for shipping.
We took advantage of this deal earlier this week with a "10RABATT" voucher (which still works) and received our HTC 8X only two days later. So far, we can say that the 8X is a great choice for those of you who don't need all the bells and whistles of the Nokia Lumia 920, as it features an extremely elegant design with probably the best in-hand feel of any smartphone on the market right now.
The only caveat is the T-Mobile branding, which means that the handset will have a T-Mobile boot logo, some additional apps (that can be uninstalled) and some additional ringtones (that can be changed or deleted). Physically, though, the device has been left untouched, and the phone is unlocked too, so this is not a dealbreaker by any means.