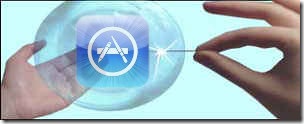 Many commentators claim the 250 000 apps in the iPhone App Store means the market has already locked in a winner, and that Windows Phone 7, no matter how good, has not chance at doing well.
Even a small amount of critical thinking would however expose this as a fallacy.  The iPhone was popular even before it had 3rd party app, and has 250 000 apps because it is popular, not the other way around.  The biggest platform, Symbian, has the least apps, and RIM, as the second biggest, do not have many more.
Now we have further confirmation from a recent survey of 2,000 smartphone users by "market strategy consultancy" iGR, who found that for 58% of users "their purchase was in no way based on apps, preloaded or in a store."
52% liked the pre-installed applications and 31% did not see any need to go beyond the applications pre-installed on the device.
Also only 5% of respondents actually bothered to " 'jail-broken' or 'unlocked' their cellular phone to gain control of the phone's contents", suggesting Microsoft does not lose much with their locked down approach, but does of course gain security and stability (as usual at the expense of user freedom).
Do our readers think the size of the app catalogue matters? Let us know below.
Via The Register.com