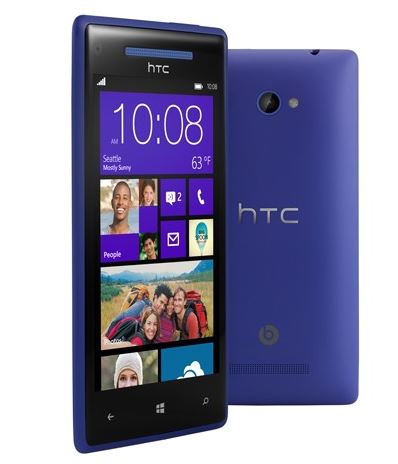 We are used to hearing about great sales of the Nokia Lumia 920, but according to a report from Goldman Sachs initial demand for the HTC's flagship Windows Phone, the HTC 8X, has also been high.
Their retail checks in Taiwan showed the handset being sold out, while a similar situation was found in many stores in USA.
In addition the mid-range HTC 8S is also in high demand in China, where it was recently released.
"HTC seems to have kicked off a decent product cycle, with differentiated smartphones and revamped marketing strategies," said Robert Yen, a Taipei-based analyst at Goldman Sachs.
"Such demand is probably solid, as major competitors' launches are now over," he wrote in the report.
The shortages, however, reflected HTC has not planned its manufacturing and logistics well in advance to fulfil such demand, Yen said, noting this had been a problem with HTC in the past.
In response Goldman Sachs raised its target price for HTC from NT$200 (US$6.87) to NT$250 but kept a "neutral" rating on the stock.
HTC shares rose 2.33 percent to close at NT$241.5 (US$8.28) Wednesday in Taipei, while the broader market closed down 0.8 percent.
Read more at Focustaiwan.tw
Thanks Arun for the tip.