GOKey is a new smartphone accessory by Go Devices which promises to do it all, including charge your phone, act as a cable, serve as a Bluetooth 4.0 LE locator and offers 8 to 32 GB of flash storage.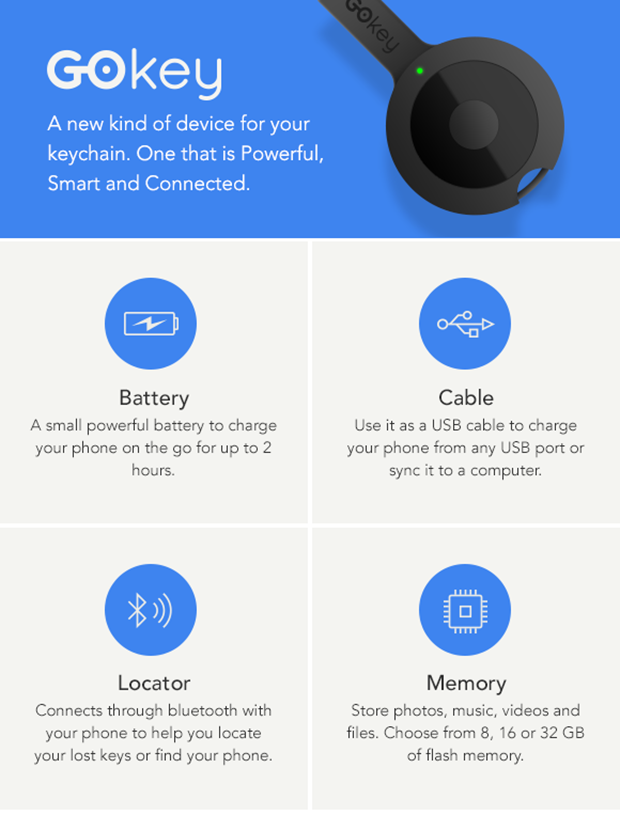 The small keychain device offers up to 2 hours of charge for your phone from its 400 mAh battery and its Bluetooth locator has a range of over 100 feet.
Go Devices are raising money on IndieGogo, and have already raised $370,000 more than their $40,000 target with 9 more days to go.
The service offers explicit support for Windows Phone, saying:
The team hope to have the device available by January 2015.
Get on the bandwagon and get one $20 cheaper than retail before the fundraising close by visiting the Indiegogo page here.