Normally Kantar numbers only gives us an idea of regional performance of Windows Phone, with the OS doing very well in some areas and rather poorly in others.
TechCrunch however managed to wheedle some global numbers from the company, at least on a company basis, and it assigns Nokia 4.3% worldwide market share.
September numbers would of course give us a better idea of the full Q3 quarter, but given that 7.4 million Windows Phone sales to end users in Q2 gave Windows Phone 3.3% global share, according to Gartner,  if the market remains flat 4.3% should be around 9.5 million, and plus a few hundred thousand more by HTC, Huawei and Samsung should push Windows Phone over the 10 million mark.
The number would also be consistent with the 27% growth Windows Phone had from Q1 to Q2, suggesting it is about right.
Of course the numbers are likely to shift some more when September is included and June excluded, but I think the good news is that the momentum is still there globally, despite the tepid reception of Nokia's higher end Windows Phones by the market.
See the regional numbers by manufacturer after the break.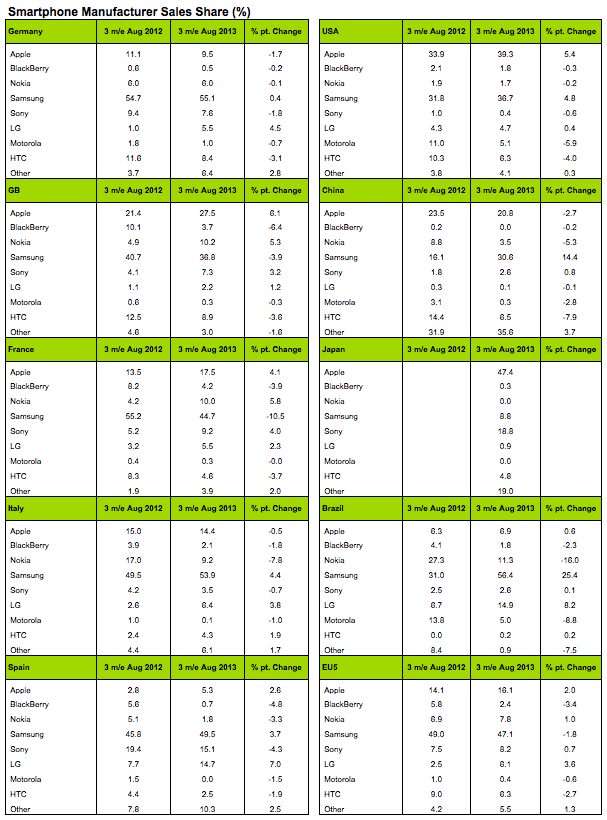 Via TechCrunch.com