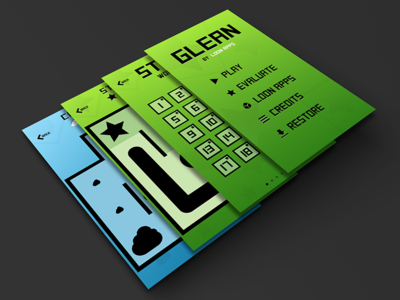 Glean is the last game of the start-up Loon Apps. Previous game was FlipSomeTiles and Tile Path.
In Glean, you collect with your the finger some objects scattered in colorful worlds.
To do that, draw a path with your finger from the starting point, and made the slide from box to box to collect all large objects. You can also collect all small object to get a "perfect".
Glean has 160 levels spread across 8 worlds. In trial, 40 levels are available.
To try Glean, find it in the Windows Phone Store here.
See a video demo after the break.