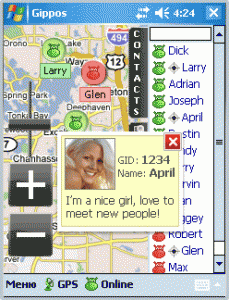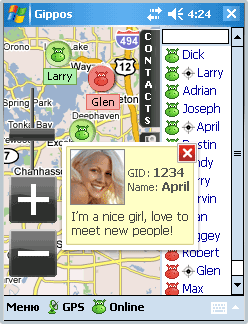 This post is for all you social butterflies out there. Gippos is available for Windows Mobile.
What is Gippos? It is a freeware application that allows it's users to locate each other on the map and also have chat conversations, and is downloadable for Windows Mobile via .Cab file.
This program also allows you to befriend other Gippos users and share your location with all of your contacts.
Now you can see your location on a map and share this information with your friends. You can also see on a map your contact list users who didn't hide their locations and send messages to them.
Pretty cool. Let the stalking begin.
To grab your copy of Gippos head here.
Give it a try and let us know how you like it in the comments.