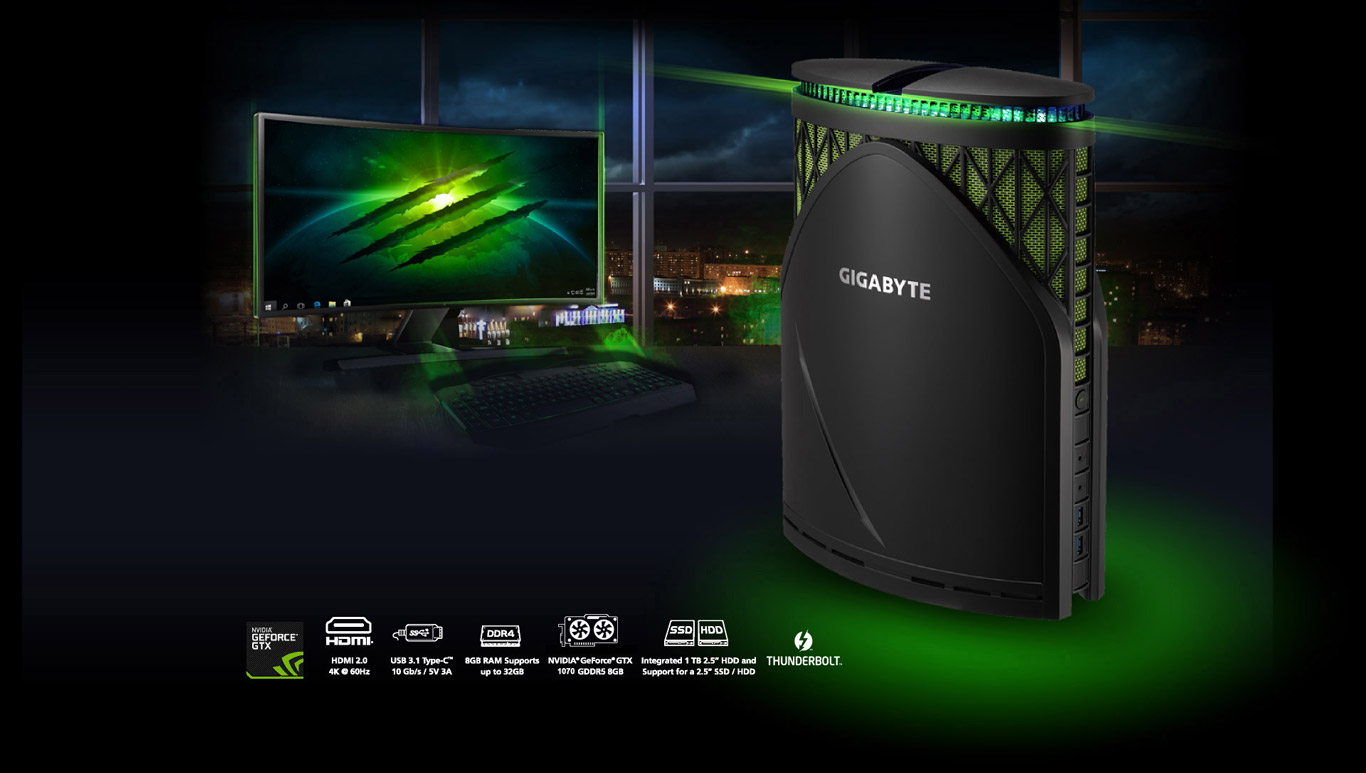 Ahead of CES next month, one of Gigabyte's flagships product has leaked online. The company's upcoming BRIX Gaming GT Desktop has been spotted on one of its official websites, which will likely get pulled very soon. However, the website has revealed all the specs of the device and it seems like a pretty interesting device.
Firstly, Gigabyte will be offering two different variants of the device: one with the NVIDIA GeForce GTX 1070 GPU and another with the 1080 GPU. For the CPU, Gigabyte is including a 6th gen Intel Core i7-6700K processor clocked at 4.0GHz which is quite interesting to see as most OEMs are opting for 7th gen Intel processors for their new devices at the moment. The CPU does come with Intel's Turbo Boost 2.0 technology, which is definitely a major plus point since it is capable of providing a lot of power during gaming.
This, obviously, makes the device capable of powering virtual reality headsets like the HTC Vive which is pretty neat.
Gigabyte is also including 16GB of DDR4 RAM, 240GB of SSD and 1TB HDD for internal storage. The device comes with one USB Type-C Thunderbolt 3 port, and three USB 3.0 Type-A ports. The device also has Bluetooth 4.2 and 808.11ac for Wi-Fi built-in.
At the moment, pricing details for the BRIX Gaming GT aren't available which is expected considering the fact that it hasn't been announced officially just yet. The company will likely reveal more details at CES, so we'll let you know when that happens.