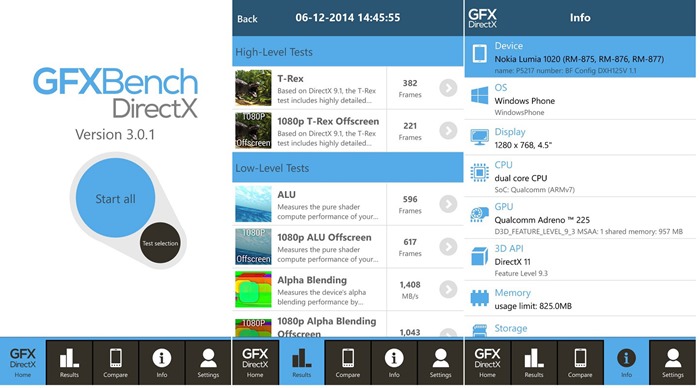 Kishonti has just brought the latest version of the GFXBench app to Windows Phone.
GFXBench 3.0 is a free, cross-platform and cross-API 3D graphics benchmark that measures graphics performance, long-term performance stability, render quality and power consumption with a single, easy-to-use application. Using console-quality 3D content, GFXBench provides tools for cross-platform 3D graphics benchmarking on all major desktop and mobile platforms (Windows Phone, Windows, iOS, OS X, Android).
On Windows Phone GFXBench DirectX offers a suite of high-level and low-level 3D graphics test that measures the performance of DirectX 11 (feature level 9 and 10) implementations on various Windows devices (Windows Phone 8.0/8.1, Windows RT, Windows 8.1).
It features: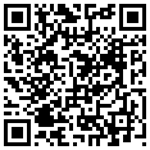 Manhattan test: GPU-intensive DirectX 11 test using advanced API-features for testing the latest high-end mobile devices (Features: multiple render targets for deferred rendering, geometry instancing and transform feedback, etc. Requires feature level 10.0)
Battery and Stability test: Measures the device's battery life and performance stability by logging frames-per-second (FPS) and expected battery running while running sustained game-like animations (the T-Rex scene).
Render quality test: Measures the visual fidelity provided by the device in the high-end gaming-like scene
Fully redesigned, multi-lingual, easy-to-use user interface: device comparison within the application by downloading the complete GFXBench database, extensive system information
The app is free and can be found in the Windows Phone Store here.
Via NPU