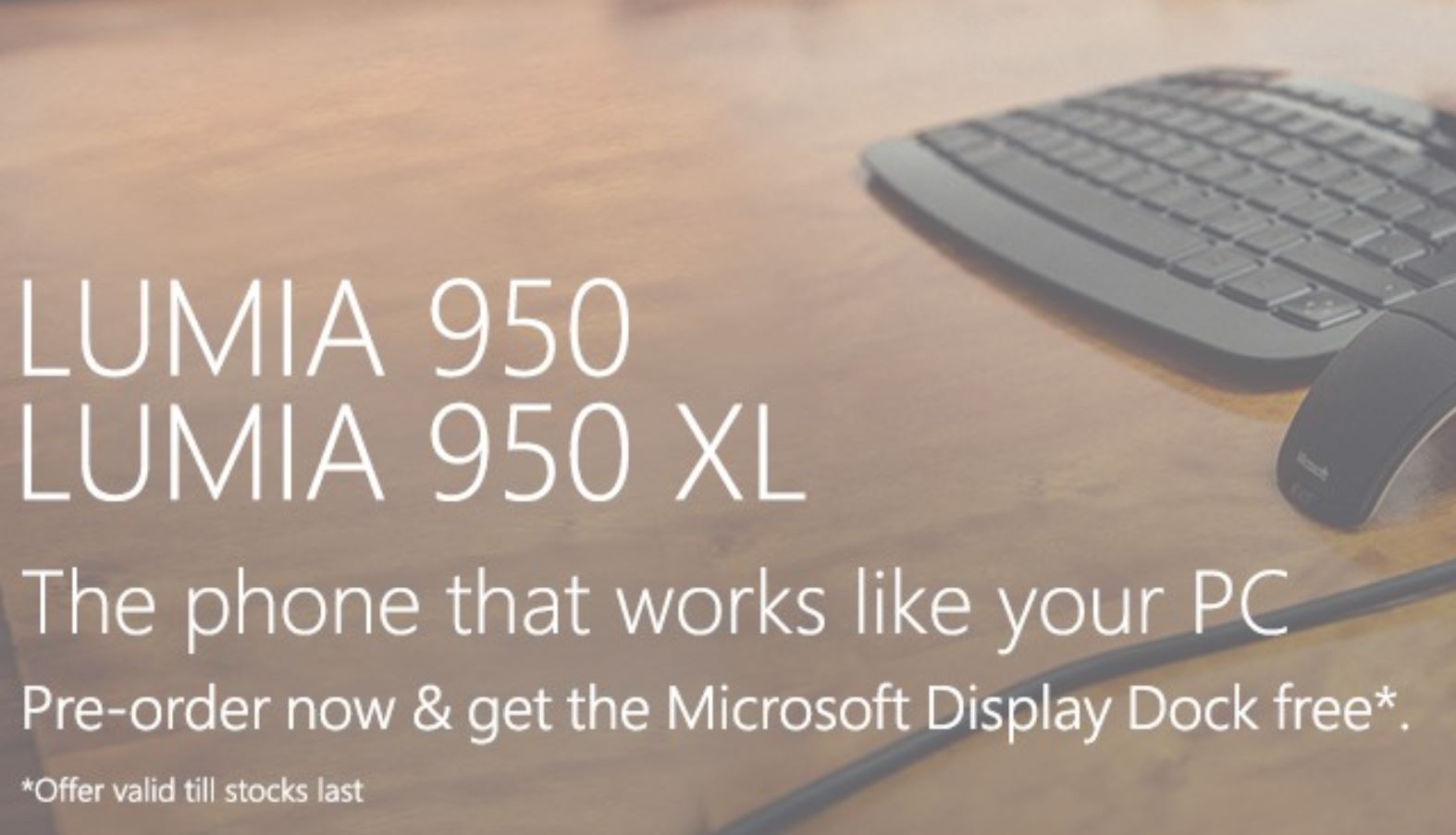 Amazon.in is the exclusive online seller of new Microsoft Lumia flagship devices in India. In addition to the free Microsoft Display Dock offer which even physical retail stores are offering, Amazon.in is now offering additional Rs.3000 Amazon.in Gift card for customers availing Lumia device buy-back.
Here's how it works,
The offer is currently valid on purchases done from 30th Nov to 31st Dec, 2015 and if purchased from Cloudtail seller.
The offer is valid only for customers who choose to sell their old Lumia series phone via ReGlobe. The list of Lumia devices that can be sold through ReGlobe buy-back under this offer are Lumia 530 DS, Lumia 535 DS, Lumia 532 DS, Lumia 435 DS, Lumia 430 DS, Lumia 540 DS, LUMIA 510, LUMIA 520, LUMIA 525, LUMIA 610, LUMIA 620, LUMIA 625, Lumia 630 DS, Lumia 630 SS, Lumia 640 XL, Lumia XL 640 LTE, Lumia 710, Lumia 720, Lumia 730 DS, Lumia 830, Lumia 800, Lumia 820, Lumia 900, Lumia 920, Lumia 925, Lumia 930, Lumia 1020, Lumia 1320, Lumia 1520. Customer will get the buy-back price for the device as decided by ReGlobe.
In addition to the buy-back price from ReGlobe, customer will receive Amazon.in Gift Card worth Rs.3000. The Gift card will be issued post 45 days from the date of purchase and successful completion of selling process through ReGlobe.
Pre-order it from the below links from Amazon.