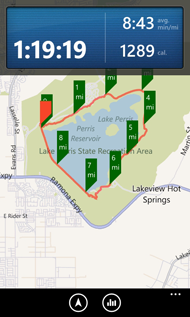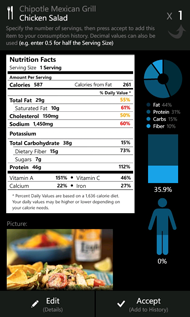 With the new year comes new or renewed promises to lose weight, eat healthy, and live an active lifestyle. Why not use your Windows Phone to help meet your fitness and nutritional goals? Over the next few days we will be reviewing a handful of health and fitness apps for Windows Phone.
Specifically, there will be full reviews for the recently-launched Sports Tracker and the cross-platform favorite RunKeeper, as well as a roundup of other fitness tracking apps. Weight management is the trend at the beginning of the year, so we'll be sifting through the dozens of weight/BMI calculator apps to find the best, including the also recently-launched Microsoft HealthVault. And no discussion of health on Windows Phone would be complete without a review of the behemoth LiveScape with its swiss-knife functionality of nutrition tracking, fitness tracking, weight tracking, illness tracking, fertility tracking, HealthVault integration, etc. Is it all that it's hyped to be? Stay tuned.
Can't wait to get a start with your health goals? Visit the health + fitness category at the Windows Phone Marketplace to browse through fitness trackers, weight/BMI calculators, nutrition trackers, situp/pushup counters, pedometers, stopwatches, timers, yoga videos, fertility timers, and 1,320 other apps (according to wp7applist.com) related to health, fitness and nutrition.