Update – The Lumia 830 has now quietly been pulled off the website
Is the Lumia 830 normally too expensive for your tastes? After all, at its typical £299 you're better off buying a 930 for a little more.
Fortunately Lebara is offering the phone for £175 with a minimum £5 top-up. If you don't fancy being on Lebara, that's fine as well. All Lebara phones sold online are unlocked.
The Lumia 830 Microsoft's affordable flagship. It offers a 5inch 720p screen, glance, and comes with the updated Lumia Camera app (as of today.)
At that price, it certainly is affordable. A flagship? We're still not convinced.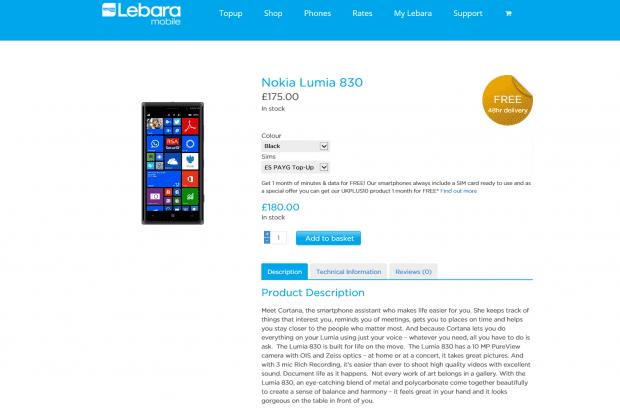 Grab it here.