Celebrate Halloween with 6 free ring tones from the recently updated Windows Phone Insider app. 
Besides free Bing Wallpapers, tips and tricks and app & game recommendations version 2.4 of the app also includes 6 spooky Halloween ringtones.
The free app features:
Exclusive Ringtones: 5 free every month from musician and composer ill.Gates.
Tips: To help you get started with your phone, and easily discover the 500+ new features in Windows Phone 7.5.
Games top picks: Discover 5 new games each week.
App top picks: Now updated weekly to help you discover even more new apps.
Bing wallpapers: Improved viewing experience. Just swipe to view the next picture.
Performance improvements and bug fixes.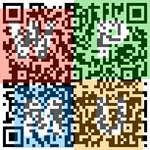 The app can be found in Marketplace here.