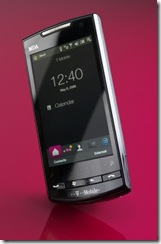 MSMobiles report that T-Mobile Germany have released the promised Windows Mobile 6.5 upgrade for their version of the HTC Touch Diamond 2, the T-Mobile MDA Compact V.
According to MSMobiles the download link can be found here under "Software-Update T-Mobile Compact V", but not speaking German, we are unable to verify this.
Have you performed the update?  Let us know how well it worked in the comments.