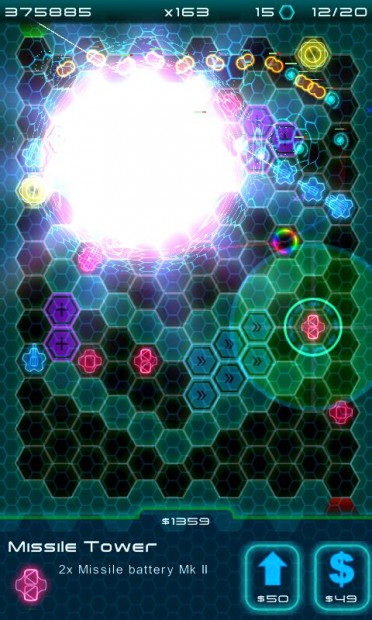 The sequel to the popular and addictive tower defense game geoDefense is coming to Windows Phone Marketplace next week as geoDefense Swarm.
Game Description:
geoDefense Swarm takes all the dizzying vectorized visuals, vexing challenges and highly kinetic addictive gameplay from the original, and changes the equation – instead of defeating creeps along a pre-defined path, geoDefense Swarm challenges you to use your creativity, building mazes for the creeps to navigate across obstacle-laden open levels.With the ability to compete for the high score with friends on the leaderboards and exclusive Xbox LIVE achievements, this is a tower defense game like no other!

Game Features:

• Classic 'Open Field' Tower Defense Gameplay
• 30 Levels, Each With its Own Unique Challenges
• One 'Endless' Level in Each Difficulty Group – the Creeps
Keep Comin'!
• New Tower, new Creep, new Challenges!
The game will be available on Windows Phone Marketplace on May-16th.
via: playxbla