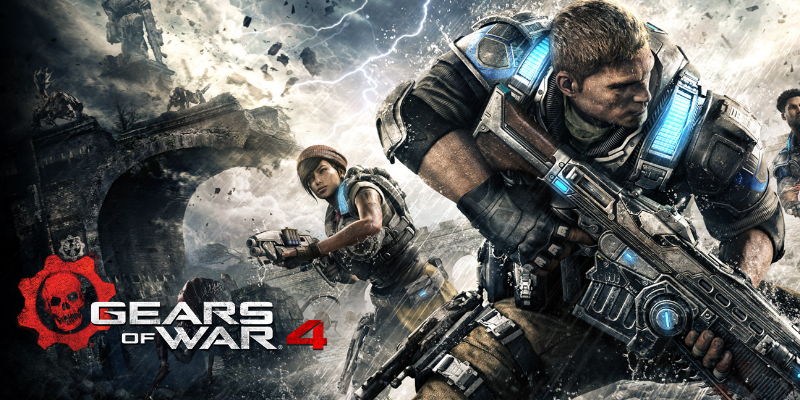 Gears of War 4's season pass comes with access to the exclusive Developer Playlist. The playlist lets gamers check out the newest additions to the game before the rest of the community, starting with two new multiplayer maps. These maps go live for season pass holders on November 1st, and everyone else will get to play them a week afterwards.
The two maps being added are both from Gears of War 3: Checkout and Drydock. Checkout is a supermarket in Hanover, and it's changed a bit in the years since Gears of War 3. It's an abandoned area that's being taken back by nature, and it definitely shows. Grass is growing, things are yellowing, and everything in general is beginning to fall apart. The combat in multiplayer probably won't help with its condition, either.
Drydock is another map that's showing some age, although to a much lesser degree. The ship now sits in a scrapyard, long past its glory days. There's some rust here and there, but it's still Drydock.
Both maps will be available for regular multiplayer and Horde mode. It's worth noting that during their time in the Developer Playlist their usage will be somewhat limited, though. You'll be able to play Versus Dodgeball and Arms Race on them with squads of three people, and Horde will only work on the normal difficulty. Everything will free up once they head out to everybody.
If you'd like to buy Gears of War 4, you can find it in the Xbox Store here.
Are you excited to play on these maps? Let us know in the comments below!