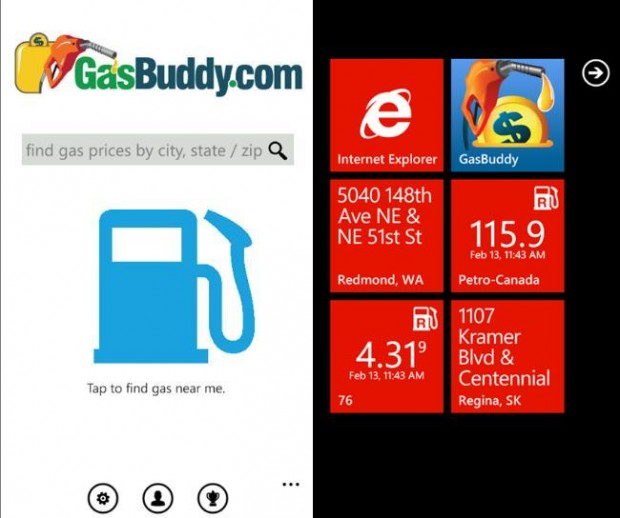 Gasbuddy for Windows Phone with its Metro design allows you to find most comprehensive real-time gas prices and cheapest prices in your area. The app even features directions with Bing Maps, awards, and more. The app just got updated to v2.2 with the most requested feature of ability to pin multiple live tiles of this app on the start screen.
2.2 now adds the ability for station live tiles to update automatically at certain times throughout the day! Just log in, pin a station and you can see the latest prices right from your Start Screen! (NOTE: You may have to unpin any old version 2.1 tiles for this to take effect). Numerous other improvement have been made like more accurate times when prices are reported, better page navigation handling, and a few bugs causing some crashes should now be fixed. This update also includes better price validation to ensure you get the absolute most accurate prices!
You can download the free app here from the marketplace.