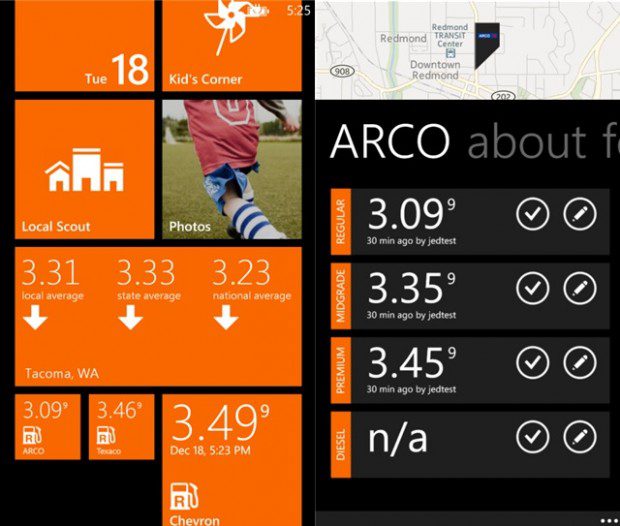 GasBuddy app just got updated with redesigned UX and support for Windows Phone 8 devices. This new app features dynamic lock screens and the main tile that locates you and tells you the current average gas price of the nearest city, state, and then of your country, as well as trending info if prices are increasing or decreasing.
In addition to the above Windows Phone 8 features, app has got lots of improvements to other users with improved location services, maps, speed, reliability, and the new attractive UX.
Download it from Windows Phone Store for free here. FYI, this app is designed for US and Canada users.