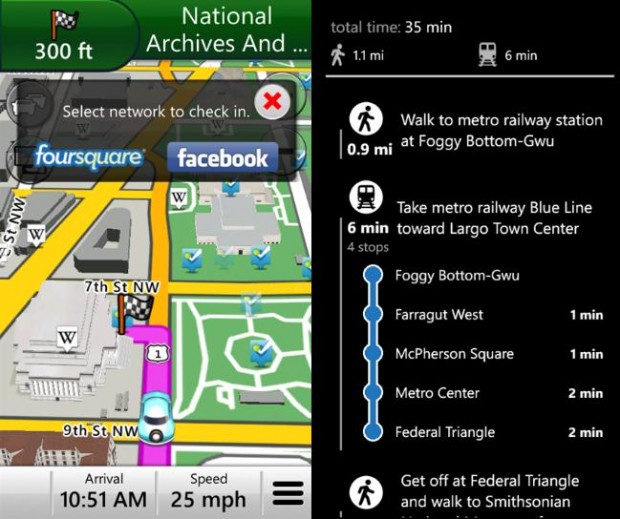 Garmin StreetPilot, one of the fully featured GPS solution on Windows Phone platform has got a minor update with new features. The app now features Facebook and Foursquare integration that allows you to check-in at venues. Also the app now features Pinch, pan, zoom, and rotate gestures support. Also the price has been dropped to $29.99.
Full features include:
-Voice-prompted, turn-by-turn directions including street names
-Real-time traffic updates
-3D buildings, landmarks
– Lane assist with Garmin's photoReal junction views
-Speed limits for most major roads
-Integration with Bing search on your Windows Phone
-Trip Planner lets you create, edit, and save multiple routes
-Integrated Facebook®, foursquare®, and Wikipedia® locations
-Detour around unexpected roadblocks or emerging traffic conditions
-Customize your experience with free voices and vehicles
-Check-In On Arrival makes it easy to post your location to Facebook, foursquare
-Address book integration to navigate to contacts
-Continue navigating behind the lock screen
-Pinch, pan, zoom, and rotate maps with full gesture support
Find it here from the marketplace.