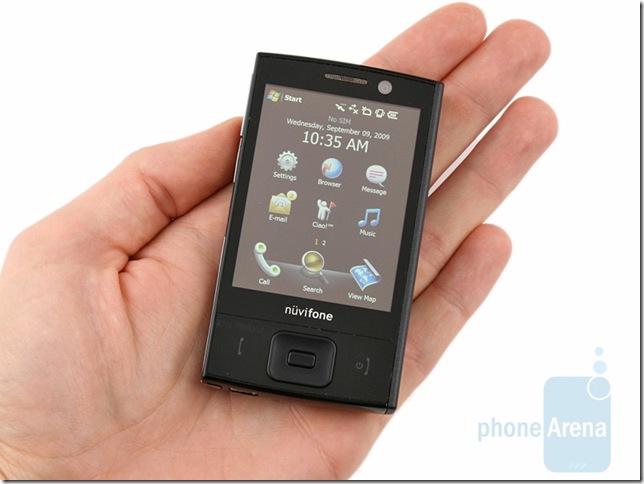 PhoneArena has reviewed the Garmin-Asus Nuvifone M20, and suffice to say they are not overly impressed with the device. They note issues such as sluggish performance, slow GPS lock (unforgivable on a device made by a GPS company), poor screen visibility in direct sunlight and mediocre battery life which all conspire to make the device a less than stellar navigation phone.
The Nuvifone M20 has many interesting user interface enhancements, but many functions are clunky and not well thought through.
They conclude:
The Garmin-Asus nuvifone M20 is a decent navigation system and relatively acceptable Windows Mobile smartphone. Still, we would go for Asus-made phone and pure sat-nav system by Garmin rather than a cross of these two. The menu lagging, puny camera, lack of video capabilities and poor in-call quality make the phone unusable on daily basis except for navigation. At the same time, the Garmin-Asus nuvifone M20 delivers the functionality of a mainstream navigational system, while being more expensive than most of them, not to mention the Nokia 6710 Navigator and HTC Touch Cruise are superior and by far. Our only hope now lies with the nuvifone G60 that also got announced at MWC 2009 and looks more promising than the M20.

Pros

Complete set – extra battery, car charger and stand
Pleasingly personalized interface relating to navigation
Filtering of interesting places by relevant category
Garmin-made navigation with quite a few bonus features

Cons

Display gets useless in direct sunlight
Lagging in menus
Sluggish GPS
Feeble camera
Lack of video playback capabilities
Poor in-call quality
See the video review by PhoneArena (Greek Bulgarian unfortunately) which shows many of the user interface features of the device:

Read the full review here.