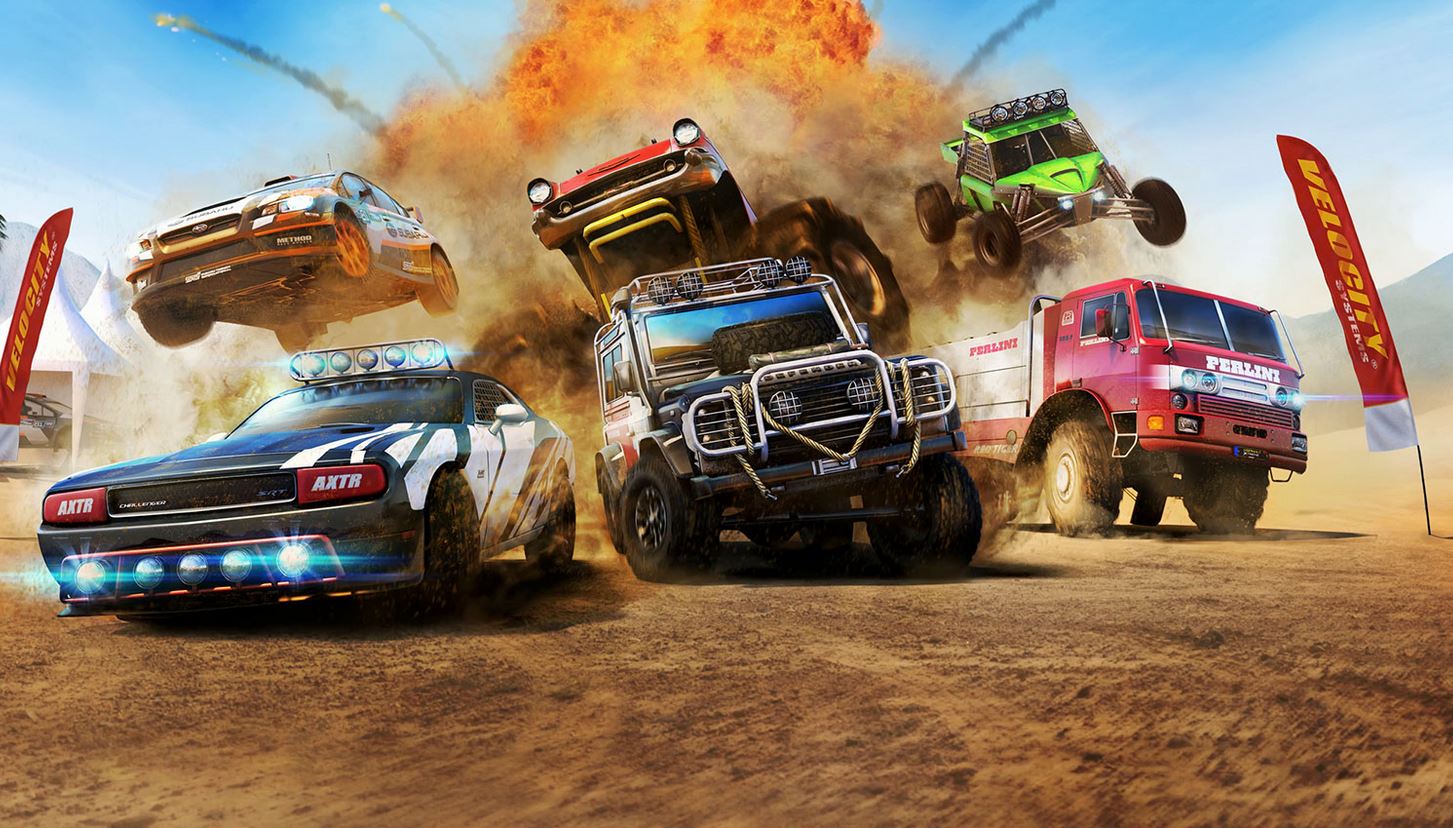 Gameloft's latest racer, Asphalt Extreme, is now available in the Windows Store.
Asphalt Xtreme is the second spinoff in the Asphalt series. It will feature a lineup of rally cars, monster trucks and a vast amount of snowy tracks and dirt.
The game description reads:
NO ROAD. NO RULES!

Break through to uncharted territory with Asphalt Xtreme! Rip around dunes, charge through canyons, drift across the mud and fly past your opponents to reach the finish line!

35 MONSTER MACHINES: Release your inner beast in a Monster Truck. Feed your passion for speed with a Muscle Car. Or just go wild on the track as you drive a Buggy, Pickup, Rally Car, SUV or Truck!
UNLEASH YOUR STYLE: All 7 off-road vehicle types deliver unique flavors of gameplay, allowing you to constantly discover fresh and challenging experiences.
THE BIGGEST BRANDS: We've unleashed Jeep, Ford, Mercedes-Benz, Predator, Dodge, Chevrolet and loads more of off-road racing's best licensed motor machines.
REAL-TIME MULTIPLAYER: Go head-to-head online in 8-player simultaneous free-for-alls! You'll be facing some tight competition, so stay on top of your game!
THE WORLD IS YOUR RACETRACK: Race in a variety of exotic locations from all over the globe, including the glaciers of Svalbard, the dunes of the Nile Valley, the lush jungles of Phuket in Thailand, the industrial might of Detroit's steel mills & more.
CUSTOMIZE YOUR RIDE: Want to pump up your car's power? Feel like decking out its style? There's an impressive collection of custom setups and upgrades for all of that.
GET THE FULL OFF-ROAD EXPERIENCE: With 5 game modes, 400+ Career events, 500+ Mastery challenges, Limited-Time Events and more on the way, prepare for a truckload of new content!
AN UNRIVALED EXPERIENCE: You won't experience graphics more intense, or faster mind-blowing nitro action, in any other racer. So gas up and take off!
See the trailer below:
You can find the game in the Windows Store here.