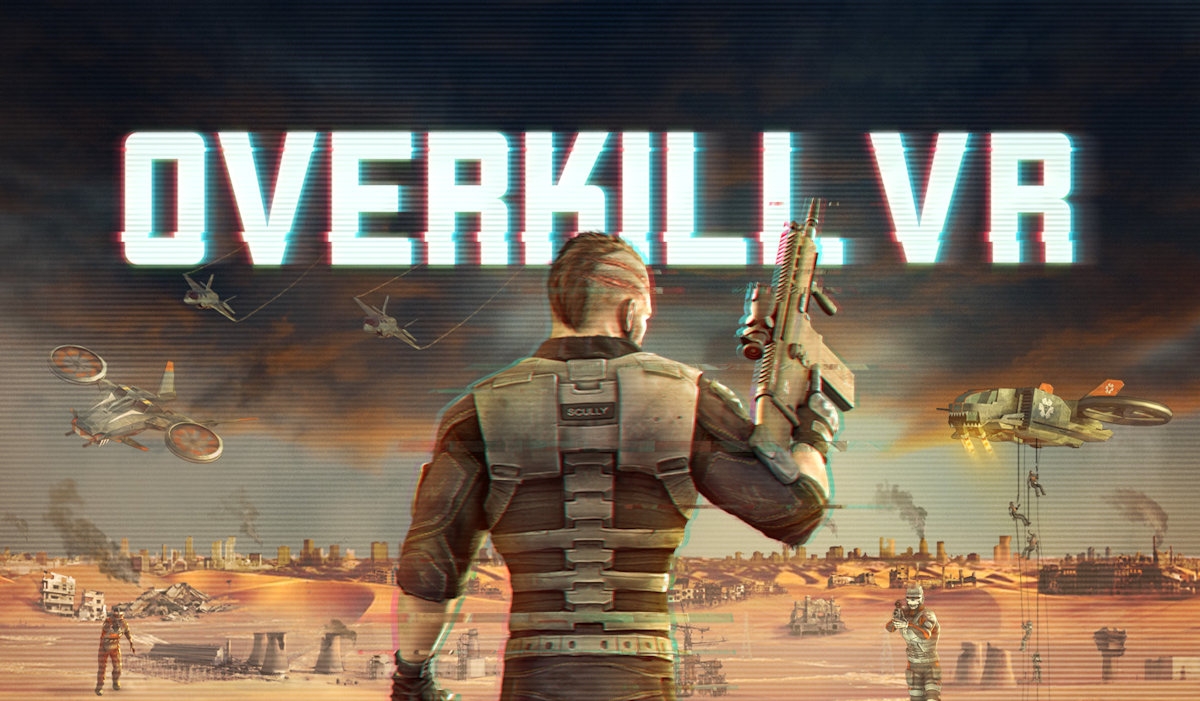 Game Troopers is bringing their UWP game Overkill to the HTC Vive VR platform on Steam Early Access.
The game is first person shooter with an accurate aiming system which tries to emulate real weapons, including weapon physics, recoil, ballistics and more. A beautifully rendered world, incredibly detailed gun models, ragdoll physics, and special lighting effects are all part of the Overkill VR experience.
Welcome to the future. It's grim and dark. The ever-oppressing Faction wants everyone to follow and obey. They will stop at nothing. People are scared. Demoralized. The few who fight back are painfully outnumbered. They need hope. Someone to show them the way.
Arm yourself with a massive arsenal of fully-customizable guns, ranging from classic shotguns, assault rifles, sniper rifles and machine guns to super-powered futuristic firearms. Change scopes for every situation – close combat, mid-range, or sniping. Travel through ever-changing environments, from hostile deserts to abandoned cities and industrial complexes. Fight against loyal Faction soldiers, heavy assault squads, and snipers. Use new tactics to win each battle. As you grow stronger and more dangerous, The Faction will do anything in their power to stop you. Prepare to face dreadful robots and mechanical horrors straight from your worst nightmares. Kickstart the Resistance's armor research to protect yourself with futuristic bulletproof Nano-Suits.
Step into the action of the audio-visual and immersive spectacle that is Overkill VR. Lead the Resistance to victory over the evil Faction forces and their brutal killing machines.
See screen shots of the game below:
Gallery
Overkill VR starts its Early Access on Steam VR next Wednesday November 16, 2016 and is available exclusively for HTC Vive.
The Overkill VR Early Access has been divided in 4 big updates where the game will offer new packs of content, trying to offer the equilibrate amount of fun hours to the users that go for the new VR experience. The development team of Overkill VR, Starloop Studios, plan to launch an update every 3 weeks, and the game is estimated to be complete around early March.
The game costs $19.99 and with purely aesthetics add-ons, like guns skins, for those players who love customization available for a small price extra price.
In addition, Starloop Studios has enabled many channels to get the feedback from the users while they are playing, to evolve the development of the game the aid of the community. You can contribute to the game on the SteamHub, their social media, and the official website: www.overkillvr.com
See the trailer for the game below:
Find the game on Steam here.