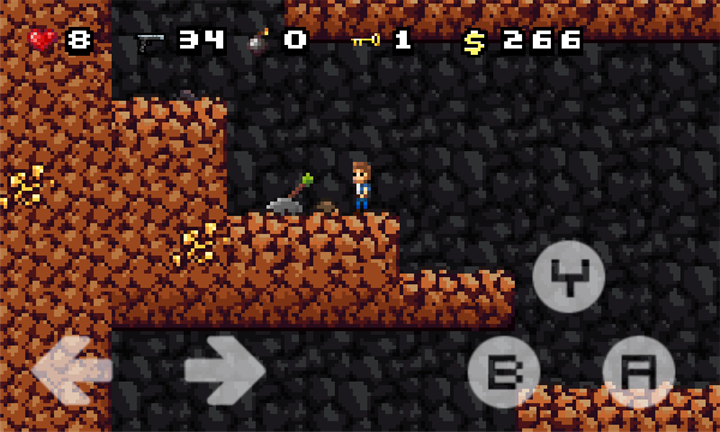 After some updates, Retro Hero is finally a game worth trying and buying!
Overall Score: 4/5
Retro Hero is surprisingly addicting and enjoyable to play! If anything, the lasting value is a little weak, that's all!
Gameplay: 5/5
There's something addicting and engaging about this game… it's tough to describe, but once you start playing the game it truly pulls you in. Just like Mario, it is simple yet extremely fun. You go around collecting coins and avoiding (or shooting) enemies while unlocking gates to complete each level. There is a decent amount of skill required since you have to conserve ammo. Also, the variation of enemies and levels is great. And finally, there's special things you can unlock like breaking a stone container with a bomb or unlocking a treasure chest, which keep you interested in the game.
Presentation: 5/5
The visuals are styled to resemble classic arcade games and work well. The music is outstanding and fits perfectly with the game. I actually sat around and enjoyed the music for awhile! Every few levels have different music too, so it's not always the same boring song.
Lasting Value: 3/5
The game itself is relatively short to complete (45 minutes maybe). Unlocking all the treasure chests and competing in the online leaderboards adds a little extra gameplay. However, a time-trial mode would be fun, and the game simply needs more levels in order to be more competitive in terms of lasting value.
Title: Retro Hero
Price: $1.29
Publisher: TryTek