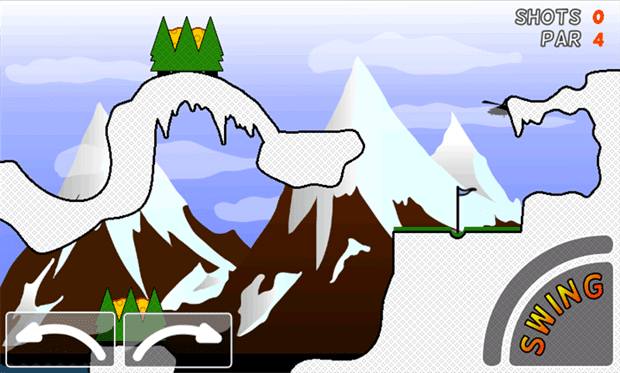 Does anyone of you know stickman golf? It is a game for the iPhone which is pretty funny: You play a 2D-Golf with a stickman figure. This game has also found a clone in the Windows Phone Marketplace called Pocket Golf.
Overall score: 4/5
This game is simple but great fun! You have several levels with different environmental like ice or desert!
Gameplay: 5/5
You do not have a complicated or hard to control system of tilting the phone, or pressing small buttons. No, you have only three buttons to shoot a ball: Left, Right and swing! It is extremely easy to understand, even a five-year-old child could play it.
Presentation: 5/5
The game looks really nice, even without special effects or a mind blowing graphic. It is a stickman game, and it looks like this: Simple, but colorful and nice. Also the sound effects are good and sound somewhat realistic.
Lasting Value: 4/5
I have to admit I did not finish the game so far, because the levels are a little bit hard – maybe too hard. That is great for those who want a long lasting game, but bad for those who want to play a relaxing game after work. Fortunately it is not impossible hard, so give it a try!