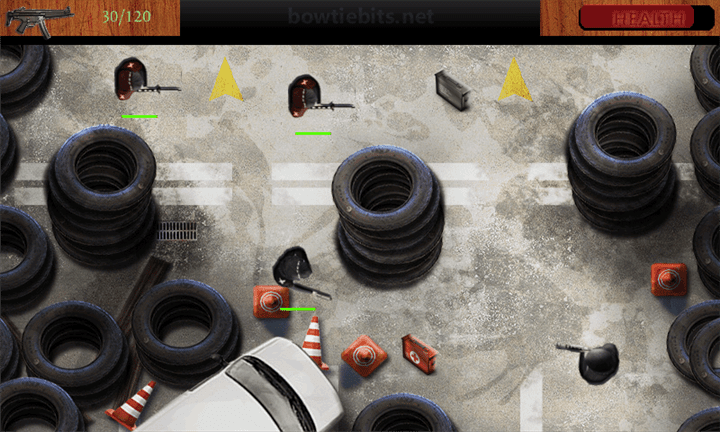 The game I want to show you today is a game which may be not really known by the most of you. It is one of those games which are very very deep in the app list of the marketplace, but that doesn't mean it is a bad game: Last Commando is quite nice.
Overall Score: 4/5
Last Commando is almost a perfect mini game: The presentation is nice, the gameplay is so and it is free. But there is one thing which annoys me: The game does not save! If you play the game  and stop it in the middle of a level, you will need to play the whole game from the beginning on if you start it again. At least it does safe your achievement points…
Presentation: 4/5
As I already mentioned, Last Commando is a mini game, so you cannot expect "mind blowing super HD" graphics. But all in all, means sound, performance and looks, it is quite good. It could run a bit smoother, and the sounds could be a little more realistic, but it is free, so there's not much to criticize.
Gameplay: 3/5
You have two virtual touchpads: One for moving, one for shooting. The idea of steering your killer like that is nice, but sometimes the implantation is not! Moving works well all the time, but sometimes you just don't hit your enemies as the touchpad is not sensitive enough and sometimes to sensitive!
Lasting Value: No rating
For this game I cannot give a rating for the lasting value. Why? Because it somewhat has no ending! You can buy new guns if you got enough achievement points, but if you die (and you will definitely) or end the game you will have to start from new on
Last Commando is a free game which can be found here