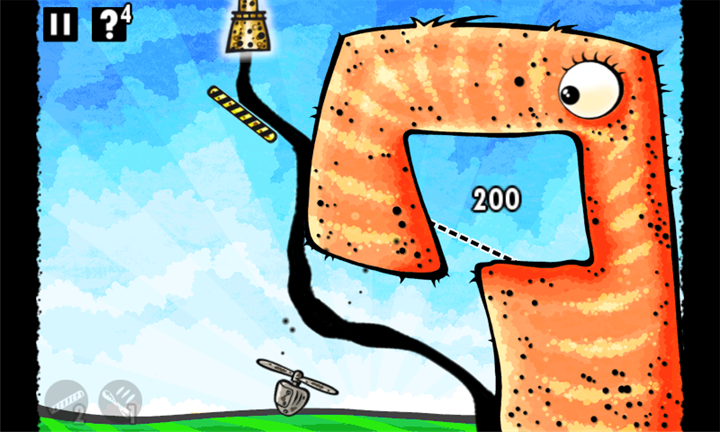 Feed Me Oil is an excellent fluid-physics game that is definitely worth $0.99!
Overall Score: 5/5
Awesome gameplay, excellent lasting value, and great presentation.
Gameplay: 5/5
In this game, you use a variety of tools to direct oil into the land monster's mouth. You have flat platforms, wind currents, magnets, propellers, and more to use. The variety in the game is incredible! Each of the levels have their own unique challenge. Plus, there is a help system that gives you hints of where to place items if you ever get stuck. The controls are also unmatched! Feed Me Oil has the best controls out of any other game like this that I have played.
Presentation: 4/5
The visuals are nice and cartoonish, and the music is pretty good (although the 6 or so songs can get repetitive).
Lasting Value: 5/5
You'll get about 6 or more hours from this game! There are plenty of levels, and they all increase in difficulty. After you've played through them all, you can replay levels and try to use as few items as possible, in order to score the maximum amount of stars.
Reader Rating
[starratingmulti id=1 tpl=12]
Title: Feed Me Oil
Price: $0.99
Publisher: Electronic Arts