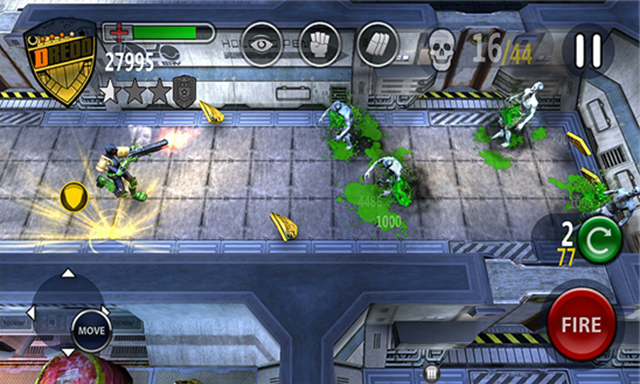 After my review about Guns 4 Hire one of our readers told me there is another game developed by the same developer which is also very high quality. I immediately downloaded the game and tested it, and I have to say: Wow! This game is at least as great as Guns 4 Hire!
The presentation is wonderful, the gameplay is great and it is a game which was a long time overdue because Windows Phone did not have such a game so far. However, enough said, let's take a look at the game itself:
Overall Score: 5/5
I know I already said it when I reviewed Guns 4 Hire, but as it seems Rebellion is one of those few game developers who really cares about Windows Phone! The game has extremely beautiful graphics while it runs totally smooth, it has nice sound, the gameplay is wonderful and it last many many hours! Now we have at least two of those promised "super games" available for Windows Phone. There are still many games left to come, but as a little preview for what Windows Phone is able to do those two games are a perfect example! Now I am really exited about the rest of the games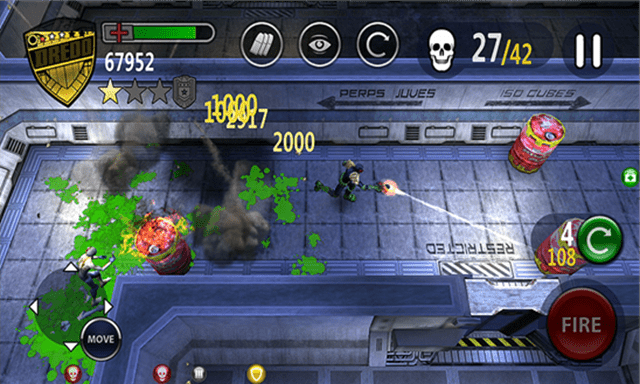 Presentation: 5/5
Like I said, the graphics are beautiful! Bright colors, shard, detailed textures and nice animations. Also the sound is great: Shots and kills sound realistic, the zombies' shouts (or whatever I should call their sounds) are high quality and also a bit terrifying. If you already found Guns 4 Hire's presentation perfect, try this one!
Also the game starts on my Lumia 920 within one second! It really does not take any longer to open, without even a loading screen! This game is a perfect example for really good programming!
Gameplay: 5/5
This game has this pretty basic 3rd person shooter gameplay: One pad for running, one button for shooting. This is good of course because it is not too complicated but also not too simple either.  Normally the character does target the zombies automatically, but if you want to shoot a specific enemy or a gas can you simply need to tab it.
Before every level you are able to choose one out of four weapons (two are available from the beginning on, the other two need to be unlocked) and three "special features" (like extra ammo). The weapons can also be upgraded if you have enough credits so you can give the shotgun have a faster reloading speed or a bigger clip size.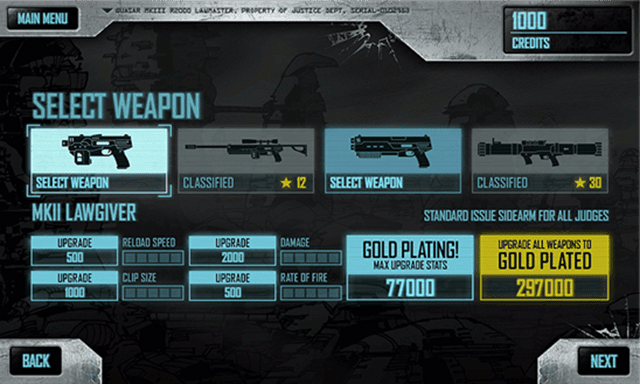 Lasting Value: 5/5
If you want to finish this game you really need to have more than a bit of time free! It takes really long. There are three "worlds" with ten levels each. As the levels get harder (and really, really tough after some time) you probably will need more tries for one level which makes the lasting value a bit longer as well. I am playing this game for hours and I am still far away from finishing it…
So, as you can see this game is really great! However, this game is also free which I found very surprising because I wouldn't mind paying for it. Download Dredd vs. Zombies here.