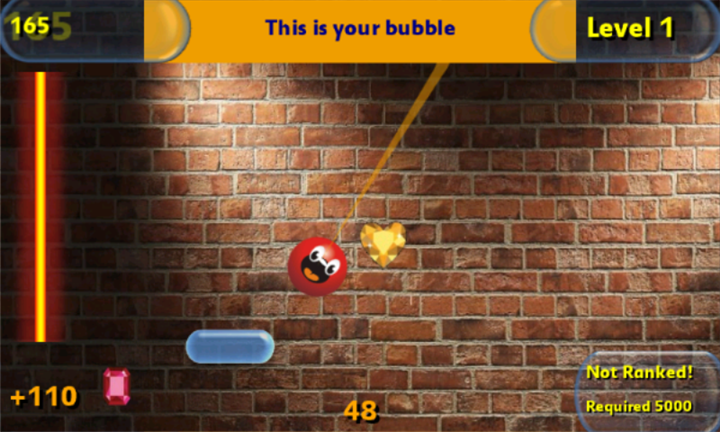 This simple FREE ball bouncing game is more addicting and fun than one would think!
Overall Score: 4/5
Enjoyable gameplay, excellent leaderboards, and good presentation makes Bubble Pong worth trying.
Gameplay: 5/5
At first, this game seems really basic and not that exciting… You bounce a ball using a paddle… Once you play the first 5 levels, you realize it's the total opposite of that! There are so many different gameplay changers in the game that it's always exciting. Bubble Pong also features the best online leaderboard system I've ever seen! As you're playing, the game instantly shows you stepping up through the weekly, monthly, and all-time leaderboards, so you feel like you're actually making progress! Every leaderboard system should be like this!
Presentation: 4/5
The visuals are vivid and interesting, and the music fits the style of the game quite well. There's a decent amount of visual variation between levels too.
Lasting Value: 4/5
With the awesome leaderboard system, you could find yourself playing this game for awhile! Plus, there are plenty of levels to keep you entertained.
Title: Bubble Pong
Price: FREE
Publisher: OmegaDot