AE 3D Motor is a simple mini-game. You steer a motorcycle through traffic by tilting your Windows Phone. The game has nice gameplay and nice graphics, but it will get boring very fast due to the lack of diversity.
Overall Score: 3.5/5
The game has nice gameplay and nice graphics, and it runs surprisingly smooth. However, it gets boring very fast because you can't choose several bikes and roads: You have one bike and one road. But it's free, and for a quick time killer (for instance when you wait at the Ambulance) it's totally OK.
Presentation: 4/5
The graphics are very nice and much better than expected. I don't know anything about the developer, whether it is a company (like Gameloft, for example) or just one single person who's hobby it is to develop games, but the graphics look very professional to me (well, of course there is always the possibility to do better, but the graphics are quite good!). The advertisement at the bottom of the screen can be a little annoying, but the ads are very small and appear only in the main menu.
Gameplay: 4/5
The gameplay is simple: Just tilt your phone to steer and just press the screen to boost up. This works very well. Anyways, the simple controls don't make the gameplay boring in any way. Even though there isn't an option to jump or slow down, for example, the gameplay itself is still fun.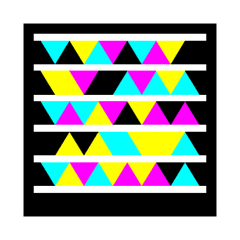 Lasting value: 3/5
As I wrote, the game is more like a mini-game to me, but even for a mini-game it could be more extensive. You won't be able to change the bike or the road, which disappointed me, as the game got boring very fast.
AE 3D Motor is free and can be found here