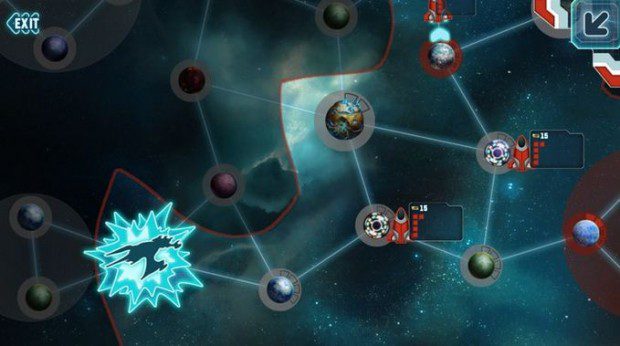 Skulls of the Shogun, a fast-paced turn-based strategy game was the first true cross platform game on Xbox Live that worked across Windows 8, Windows RT and Windows Phone. Now, the second game with similar features called Galactic Reign is now available in Windows Store. The game can be paused on one Windows device and resumed on another.
Galactic Reign is a head-to-head game of tactical expansion and conquest. You and your opponent colonize planets, design ships, and build fleets as you fight for domination of the galaxy. Ship design is crucial, as you must predict what their opponent is building and construct ships to counter it. When opposing fleets meet, the battle is rendered on the cloud, showing the result in a stunning cinematic movie.

Galactic Reign is turn based. You and your opponent take your turns whenever you like, and the game advances when you both have submitted your actions. In addition to player vs player strategy, Galactic Reign features an extensive collection of single player missions that challenge you to use clever ship design to defeat enemy fleets.
Download the Windows RT/Windows 8 version here from Windows  Store. Windows Phone version is expected to go live for $4.99 later today.