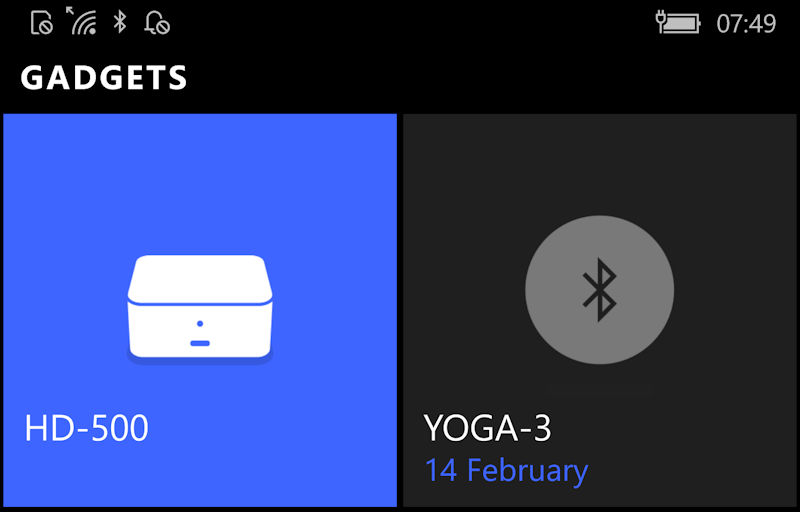 The Gadgets apps for Windows Mobile has been updated to version 4.4.1607.11000
The gadgets app lets you connect to and manage your other phones, accessories, tablets and computers, game consoles, TVs, printers and a number of other devices.
The update comes without a changelog, but we assume it is to work a bit better with the final release of Windows 10 Mobile AU.
Some key features:
Smart triggers – Launch a particular app when you connect an accessory.  For example, start the music player when you connect your headphones or start HERE Drive when you get in your car.
Launch pad – For each accessory, you can specify a list of apps which will appear when it's connected.
Locate a misplaced accessory. Gadgets track where and when you last connected an accessory.
Support for Microsoft Display Dock and other accessory firmware updates.
Invitation to charge – Wireless charging plate will blink when phone battery is low.
The updated app can be found in the Windows Store below. Let us know if the app is working better for you also in the comments.