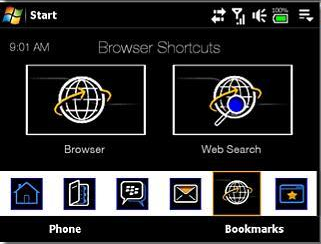 By now most of us have seen or heard of the FuzeBerry TF3D theme by MobileMatt, a.k.a. XDA Developers member, mchapman007. It looks like Matt has been diligently putting his talents to work on his latest release of this theme.
This newest version will allow the user to scroll with TouchFlo3D in Landscape as easily as in Portrait mode. Cool, dont you think?
V6Â is still in the beta stage, however I am sure it wont be long before all the bug fixes take place and this theme is running as smooth as silk.
Personally, I am not a huge fan of the Blackberry icons, but the idea of running TF3D on my Fuze in Landscape definitely gives me a warm, fuzzy feeling inside.
So does this appeal to your taste, or not so much? Run on over to the comments and give us your take.
To obtain more information or to grab this theme and give it a shot go here.