A new survey shows enterprise IT professionals strongly believe that cloud services are safe and secure.  That faith is crucial as the cloud industry grows each year by billions of dollars.  A survey released Thursday by SADA Systems found 51% of IT managers trusted cloud security more than on-site services.
SADA's Public Cloud Survey also found a lot of promise for both Microsoft Azure and Google Cloud Services as the industry continues to grow.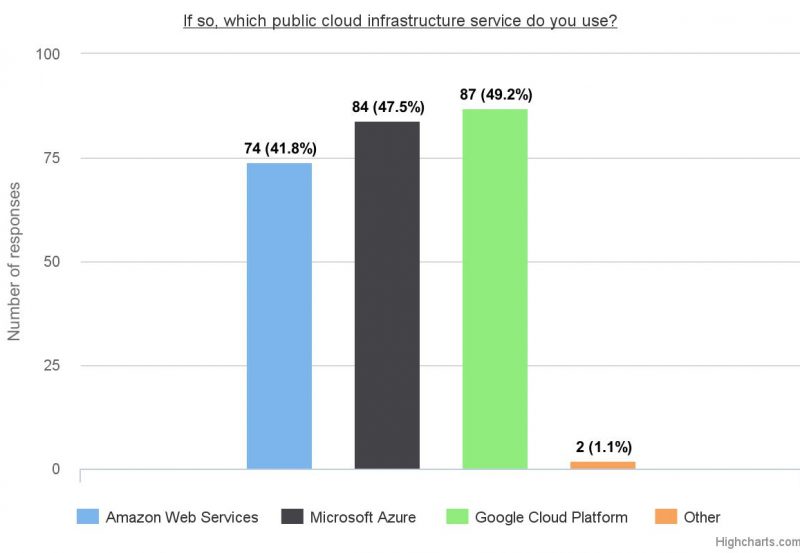 Among 200+ IT professionals surveyed, SADA says nearly half currently use Google Cloud Platform.  Other surveys shows comes in third worldwide. Microsoft Azure and Amazon Web Service also earn a significant portion.  This indicates many companies are using multiple platforms.
Overall, SADA found 84% of those surveyed are using cloud infrastructure right now.  As always, security continues to be the biggest concern, but most are comfortable with utilizing off-site services.
"All signs point to public cloud adoption growing and enterprise IT becoming more comfortable with the prospect of running their most sensitive data on public cloud infrastructure," says Tony Safoian, president and CEO at SADA Systems. "Security and reliability will always be primary concerns – as they should – and companies should lean on expert consultants and integrators to guide them in addressing these issues. The convenience of public cloud, coupled with easy access to proven resources for managing these environments, make the option of moving to public cloud too compelling to ignore."
Explosive Growth Forecast
Morgan Stanley predicts worldwide spending on public cloud services will double to $141 billion in 2019.  Those taking part in this survey agree, with nearly 75% saying they will increase use of cloud services by 25% to 50% in the next 2-3 years.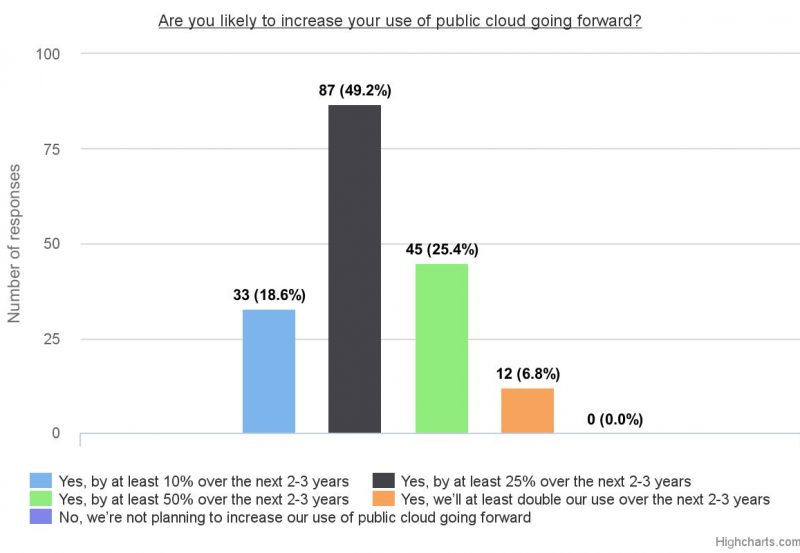 With tens of billions of dollars at stake, the competition is fierce.  With Microsoft, Google and Amazon vying for that cash, they are spending a lot to get their share.  Just this week, Google launched a new price war with Amazon, slashing prices on off-site computing power.  The company also bought out a startup competing against Microsoft's app services within the cloud.
And familiarity could be Google's secret weapon.  Because the vast majority of smartphones in use today run Android, IT leaders are naturally eyeing Google's cloud services.  Nearly two-thirds of those surveyed say they're likely to choose Google Cloud Services over Microsoft Azure and Amazon Web Services.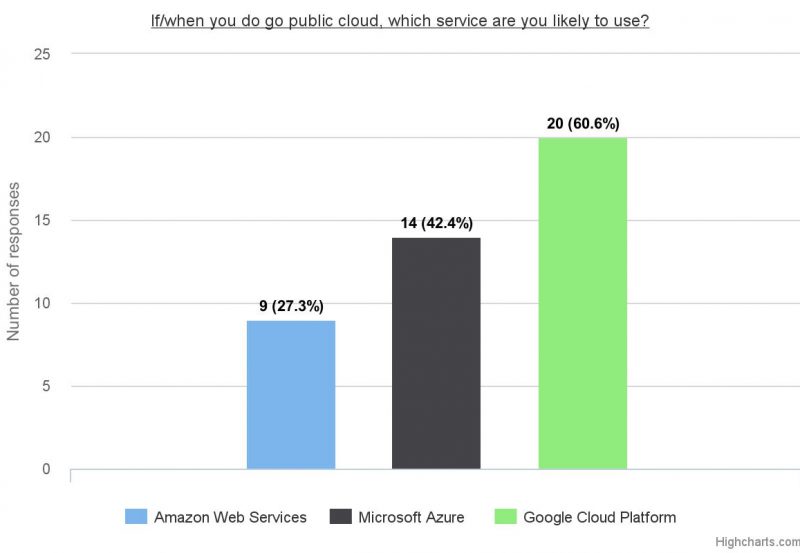 The bottom line, consumer and professional cloud services is the next great battleground for the "big 3."
As revenue in this sector climbs into the hundreds of billions of dollars, Microsoft and its competitors will feel the pressure to not only compete, but win decisively.