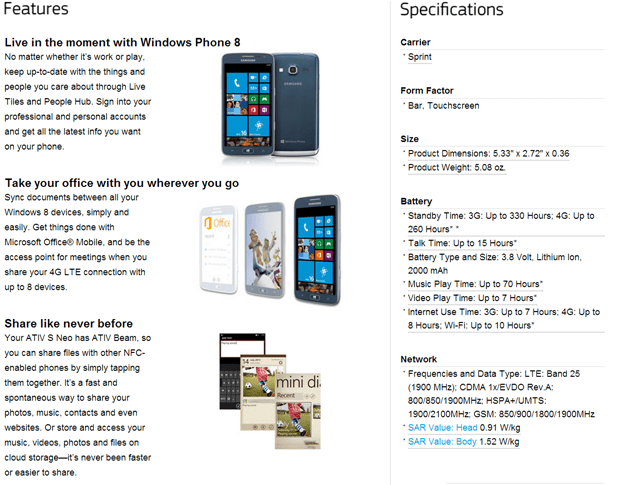 Samsung has now posted the full specs of the Samsung ATIV S Neo.
The page reveals the device to be near identical to the Samsung ATIV S, but interestingly also shows it has a TFT LCD screen, vs a Super AMOLED screen which has become the trademark of Samsung's handsets.
It also shows the handset as having 16 GB of internal storage, vs the previously rumoured 8 GB.
The CDMA handset is expected to show up on Sprint very shortly for around $150 on contract.
See the page here.
Via WPC.