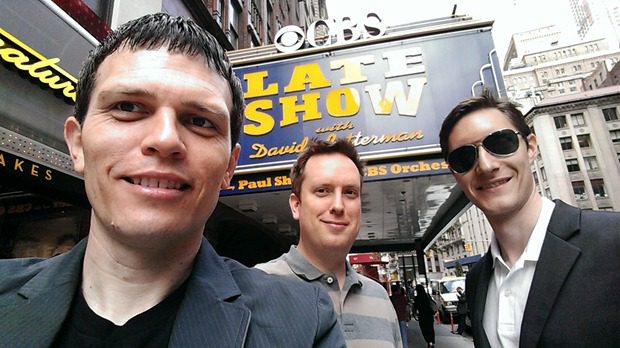 One of the stand-out features of the HTC 8X is its wide-angle front-facing camera.
The 2.1 megapixel camera has a F2.0 aperture and an 88 degrees field of view, which as can be seen above manages to capture HTC's John Starkweather, Jason Dunn and Darren Krape pretty well without any obvious distortion.
The picture above was posted by HTC on their blog, where they had a small Q&A about their two new Windows Phones.
The enhancement of the front-facing camera is to better support self-portraits and video calling.  Is this a feature that is compelling to our readers? Let us know below.
Via WPC.