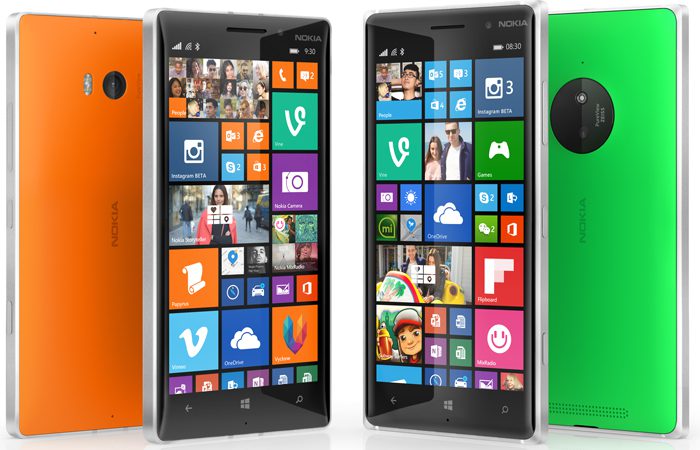 Microsoft today announced the new Lumia Denim Update that combines new enhancements from the latest Windows Phone 8.1 Update 1, with some exclusive features for Lumia smartphones. This update will ship with the newly announced Lumia 730 and Lumia 830 devices. Existing Lumia devices will receive this update in Q4 2014.
Below are the Lumia exclusive features included in the Denim update. As you already know, some of the features in Nokia Camera update works only in flagship devices due to hardware limitations.
Lumia Camera – Replacing Nokia Camera, Lumia Camera is faster and more intuitive than before to make the best camera experience, even better.
 Speed – Pocket to capture speeds are superfast, and it only takes milliseconds going from shot to shot.
 Moment Capture – A long press of the camera button starts 4K-quality video recording at 24 FPS. With each frame at 8.3 megapixels, you can save individual frames as high quality still images.
 Rich Capture – Auto HDR and Dynamic Flash are now welcomed into the already-impressive feature set. Shoot first and adjust the camera settings later for that perfect photo.
 Improved image processing algorithms – Updated to give you clearer photos, even in lowlight.
"Hey Cortana" Voice Activation – Gone are the days of pressing the microphone button to wake-up Cortana. Simply say "Hey Cortana" while the phone is idle and Cortana will activate.This is possible thanks to the SensorCore technology.
Glance Screen – Compatible Lumia devices can now show more at a glance with Bing Weather, or Bing Health & Fitness data, in addition to time and date, notifications and application data.
Apart from the above Lumia exclusive features, Lumia Denim update will include the Windows Phone 8.1 update features.
Windows Phone 8.1 Update:

Cortana – The most personal digital assistant on the market will now be available in the UK and China as a Beta. India, Canada and Australia will have access to Cortana as a public Alpha. For US residents, Cortana now includes an improved natural language, car kit integration via Bluetooth for contacts, snooze reminders and calendar improvements.
Live folders – If you prefer to keep your apps or games organised, you can now put them into folders. Simply press, hold and drag an app over another to create a new folder on the Start screen. Each folder can be renamed by tapping on the text field above the open folder.
Apps Corner – Create a customised Start screen, where only specific apps or games are accessible. This could be particularly useful in the workplace if you're issuing Windows Phones to employees.
SMS merge and forwarding – Select individual text messages to either delete them out of a messaging thread, or to copy and past them into a new message in order to forward them.
Snooze Times – It's now possible to customise the snooze time within the Alarm app.
Consumer VPN – Maintain privacy and security when using data while connected to public Wi-Fi hotspots or even with your home Wi-Fi.
Mobile Web Site improvements in IE – Connect and browse even faster with improved downloading speeds on mobile websites.
Store Live Tile (US only) – The Store Live Tile displays featured apps and games that are the most popular in the Store, or most relevant for you.