WP7.nl reports that ING has become the last major Dutch bank to offer a Windows Phone app, joining Rabobank, ABN Amro, SNS and ASN , meaning for the vast majority of Dutch Windows Phone owners banking apps have just become a non-issue.
The free app features: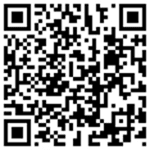 Transfer money easily using your Windows Phone
Use your current and savings accounts
Check your balance right away
View transactions
Available in Dutch and English
Log on quickly and securely with your selected mobile PIN
Easy to use
The app can be found in the Windows Phone Store here.
The arrival of the app illustrates the fact that while the Windows Phone Store may always be behind with the latest fly by night game or app fad, it is slowly gathering all the staple apps which are actually important.