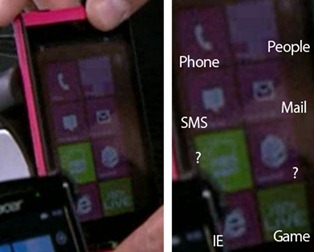 Tezawaly from Nanapho.jp has come across and article in Nikkei reporting on Fujitsu Toshiba's first Windows Phone 7 handset, the Fujitsu IS12T.
The handset has already passed through the FCC and Bluetooth Certification and will be launching on the Japanese carrier KDDI.
Nikkei reports the handset will only have a 3.7 inch LCD screen however, even smaller than we expected.  Even more unexpected however is that Nikkei says the handset will be launched in August, and will be the first Mango handset launch worldwide. 
With other rumours of Mango being released by September and Microsoft showing off handsets in public it may be that Mango is much closer than we ever imagined.
Read more at Nanapho.jp here (Japanese).