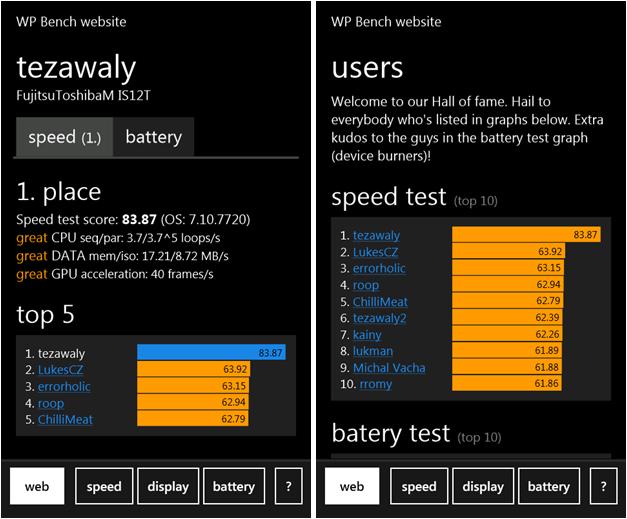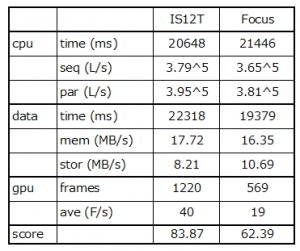 Tezawaly from Nanapho.jp has managed to benchmark the Fujitsu IS12T and and found it to be the fastest Windows Phone in general circulation at the moment.
The Fujitsu IS12T 's MSM8655 1GHz benchmarked 30% higher than its nearest competitor, and its internal storage is faster than that built into the Samsung Focus also. Even the Adreno 205 achieved more than double the results of the Adreno 200 in current handsets.
While we do not have dual core processors in Windows Phone 7, we will certainly see a good performance boost when upgrading to new devices this fall.
Read more at Nanapho.jp here.